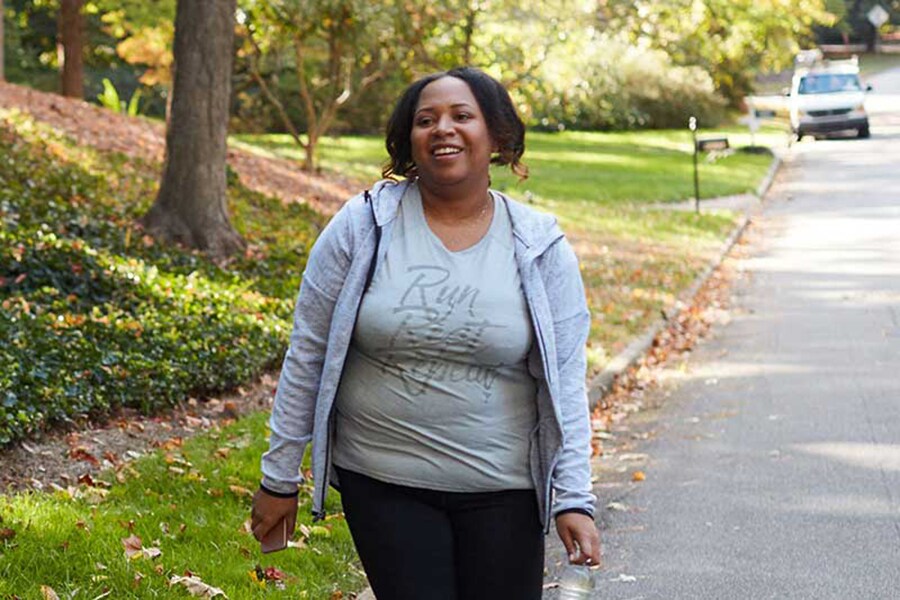 The challenge many parents are facing in our new normal is that we've lost what used to be natural breaks in the day. Many of us aren't commuting to work anymore and we've lost the few minutes of alone time we may have had in our crazy schedules. Regardless of your unique situation, it's critical that you are intentional and carve out "me" time each day, if only for a few minutes. It's important for both your mental and physical wellness.
Here are 10 ways to practice self-care:
Acknowledge your feelings and allow yourself to feel them. The only way to deal with feelings is to name them and work through them. There is no right or wrong way to feel. Whatever you feel is real and valid. Sometimes just acknowledging what we feel can provide a sense of control and lower our stress.
Avoid comparing your feelings to others'. It's common and normal to compare ourselves to other people, but that doesn't make it right. If you're healthy, you don't have to feel guilty about your health or the fact that you're grieving losses that may not seem as significant as what other people are dealing with. Just as I'd encourage you not to minimize or dismiss your kids' grief, I encourage you not to do the same to yours. It's OK if you're grieving the loss of get-togethers with friends, graduations or canceled trips. Everyone's situation is unique, and we're all allowed to grieve whatever losses we are experiencing.
Practice healthy habits. It sounds simple enough, but try to prioritize eating a balanced diet, exercising and getting enough quality sleep. Practicing healthy habits can sometimes help prevent stress, and it helps us feel better. Have you ever snapped when you were hungry (aka hangry) or tired (aka cranky)? Staying ahead of the game, by getting good sleep and eating well, can help keep the little things from becoming bigger things.
Follow a routine. Most of our pre-COVID-19 routines have fallen by the wayside, but that doesn't mean we can't keep or start one simple routine, such as waking up or going to bed at the same time each day. Routines create predictability, and knowing what to expect can offer a sense of comfort and security.
Give yourself a break. Now is a great time to let go of your inner perfectionist. Things are not going to go as planned, so we need to have realistic expectations. Give yourself permission to bend where you need to—even if it's something you wouldn't normally do. Cut yourself some slack. You are doing your best in a time of uncertainty. You may be saying yes to things that you wouldn't have a month or so ago. It's OK to make exceptions during uncertain times. Maybe your child should skip that math lesson to enjoy some fresh air! There is no textbook to follow, and there's no one right or wrong way to do it. Find what works best for you.
Set clear boundaries. It's easy to get sucked into working 24/7 and being "on" at all times, but we need to set limits so that we don't burn out. Maybe you should shut down your computer at a set hour and commit to not checking email for the rest of the evening. Maybe you should limit the news to only a few updates per day and turn off the constant notifications. There's nothing wrong with staying informed, but receiving continuous alerts and notifications can make us feel even more anxious.
Focus on what you can control. Our thoughts can quickly spiral and overwhelm us when we think about all the unknowns and possible worst-case scenarios. Try to focus solely on the present moment and what you do have control over. For example, instead of worrying all day about the possibility of getting sick or how long this pandemic will last, try focusing on how you are doing your part. Are you practicing social distancing and good hand hygiene? Even though you cannot control what others are doing, you can control your own actions, reactions and choices.
Take 5. Many of us go into overdrive with increased uncertainty and stress—always thinking about the next conference call, the kids' schooling and the dreaded trip to the grocery store. But it's important to give yourself a break each day to do something that is only for you, even if it's just for 5 minutes. Whether it's taking an extra-long bath or shower, doing a quick workout, reading, closing your eyes for a quiet moment, or practicing a relaxation strategy, take time each day to do something that is only for you. There's nothing selfish about it; it's essential.
Make time for laughter and joy. During times of stress, it can feel like a struggle to find joy. It may even feel inappropriate or insensitive to have fun while we're also experiencing losses. But laughter can actually improve your mood, relieve stress and help your body relax. So make time for laughter every day—whether it's watching a funny video, checking out the latest memes or Facetiming with a friend who always makes you laugh. Physical distancing doesn't mean we need to be socially isolated.
Practice gratitude. Even if it's just one thing, taking the time to recognize what you are grateful for each day helps shift your focus to what you do have instead of what you don't. It can be as simple as shifting "I'm stuck at home all day trying to manage work and kids" to "I'm grateful that I am safe and healthy at home with my family."
There is no textbook or any one right or wrong way to deal with what is happening, and you're not going to get it right every time. Many of us are bouncing around between feelings: from calm to sadness or from anxiety to hope. As we all try to figure this out, try to be kind and patient with yourself along the way. We're all in this together, and we need to take it one day at a time.
If at any time you're concerned about your emotional wellness, reach out for help. Many mental health professionals are currently providing services online or over the phone, and new resources are becoming readily available: The Georgia COVID-19 Emotional Support Line provides free and confidential assistance, 24/7, to callers needing emotional support or resource information as a result of the COVID-19 pandemic. The Emotional Support Line is staffed by volunteers, including mental health professionals and others trained in crisis counseling. Call 866-399-8938.
Call or text 988 if you or a loved one are experiencing thoughts of suicide, self-harm or any mental health crisis.
You can also chat or text for support by downloading the MyGCAL app in the App Store or on Google Play.
Any thoughts of suicide should be taken seriously.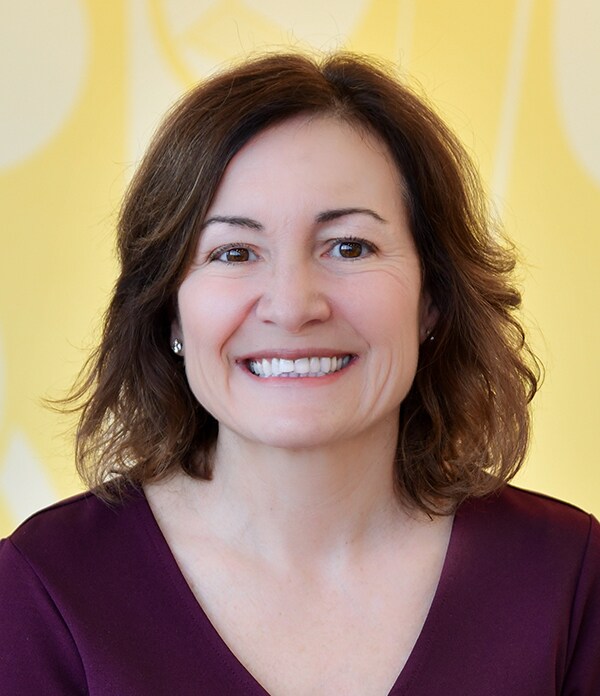 About The Author
Stephanie Walsh, MD

Medical Director of Child Wellness, Dr. Walsh is a board-certified pediatrician and diplomate of the American Board of Obesity Medicine.