Tummy Time for Newborns
Tummy time is an important activity that helps your baby reach their developmental milestones. Tummy time not only helps your baby with their physical development, but it is also a great way to build connection through emotional development.
Read on for our guide to tummy time for newborns.
Note: If you haven't already, check out our tips for starting tummy time safely.
---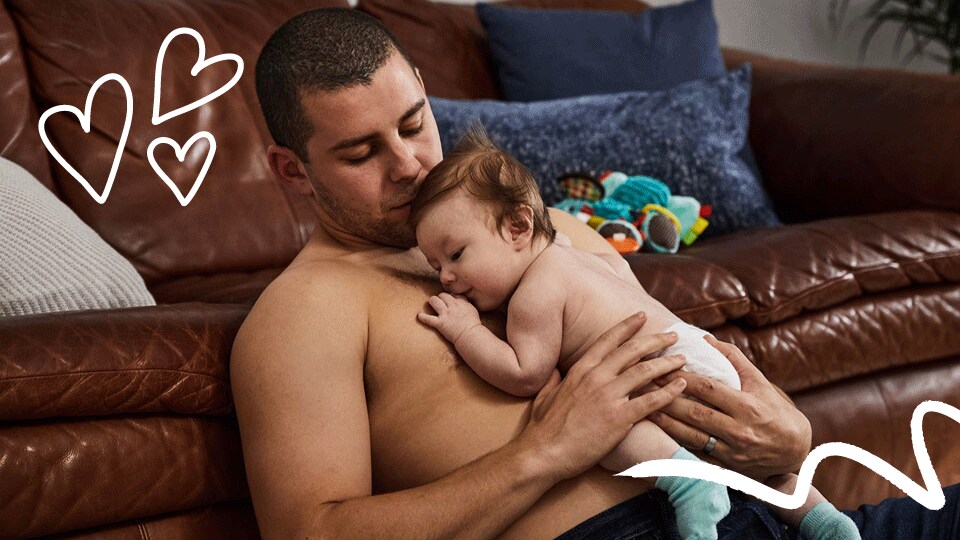 Newborn tummy time
With newborn tummy time, it's important to start small. Place your baby on their belly on a clean, firm, flat surface for a few minutes, a few times per day.
How much tummy time is good for newborns?
The goal is to get your baby comfortable enough to be on their belly for about 10 minutes throughout the day by the time they are 1 month old.
Here's how you can work toward your goal with tummy time for newborns:
Make sure to spread the 10 minutes of tummy time out into short sessions throughout the day.
Be flexible. There may be times when your baby will only tolerate being on their belly for 1 minute, and others when they'll tolerate 3 minutes.
Set realistic expectations. At this age, your baby will most likely just lay—not engaging much—and that's OK. They're beginning to explore the world from a whole new perspective. And you're beginning to get them used to a routine.
Practice tummy time when your baby is calm and content. They are more likely to enjoy tummy time if they are already calm.
Try to avoid tummy time right after your baby has eaten. Being on their tummy with a full belly may make your baby uncomfortable or fussy.
Remember: Each day and tummy time session will look different. Your baby may tolerate more or less time on their belly each time you try.
If your baby gets fussy and cries during tummy time, try some ways to help soothe and encourage them.
---
Is your baby nearly 2 months old? Check out our tummy time tips for 2-month-olds to learn what you can expect next.