Healthy Coping Strategies for Kids and Teens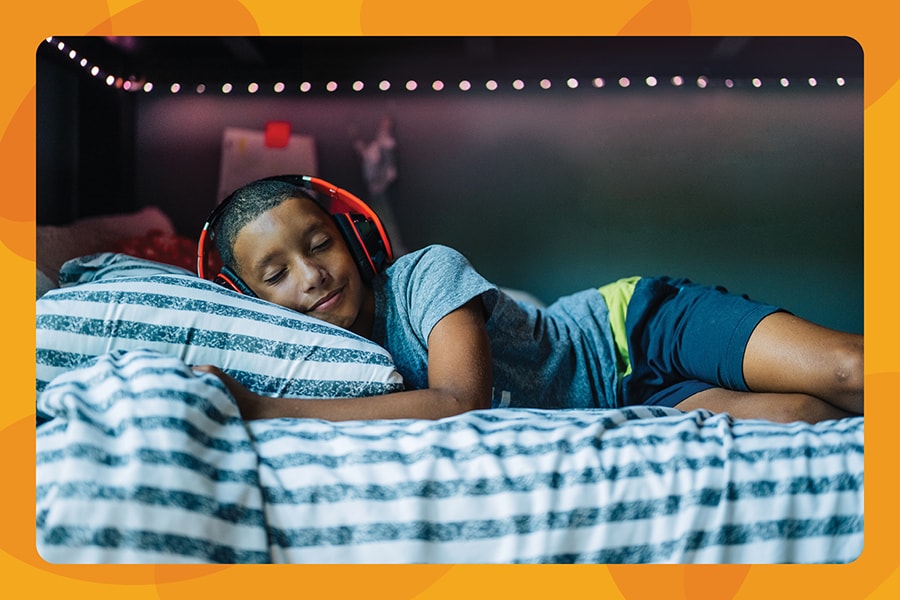 Coping isn't something we're born knowing how to do; it's something we learn how to do with practice. It's never too early or too late to start developing healthy coping skills in kids and teens. And teaching them healthy coping strategies will help them become more resilient (better able to handle life's ups and downs). Learn about what coping skills are and how to teach them to kids.
---

What are coping skills, and when should we use them?
Just like we need to help kids and teens learn to identify and express feelings, we need to teach them how to manage (or cope) with them. Coping skills are strategies we use to manage feelings and handle stress.
Coping strategies can be used at any time, and using them regularly can help prevent some stress from happening in the first place.
Have you ever noticed that you get stressed more easily when you're tired or hungry (aka hangry)? Practicing healthy habits, such as getting enough quality sleep, eating nutritionally-balanced meals and snacks, and being physically active can help lower stress levels. The same can be said for following simple routines, such as waking up or going to bed at the same time each day. Routines let us know what to expect, which in turn helps us feel more safe and secure. The security of routines can be especially important during times of stress.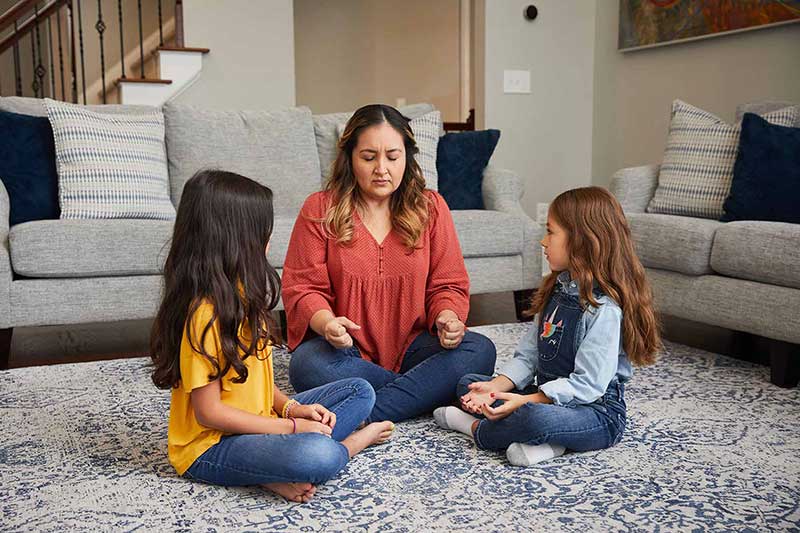 How do we teach coping skills to kids and teens?
There are a variety of ways to successfully teach kids and teens healthy coping skills:
Role model practicing healthy coping skills. Good or bad, kids watch and learn how to cope from the adults around them. If they see us coping in healthy ways, they're more likely to do the same.
Teach new coping strategies when everyone is calm. It's difficult to learn something new when we're upset or stressed out, so avoid introducing a new coping skill in the middle of a meltdown or a stressful situation.
Try lots of different coping skills. Every coping strategy isn't going to work for every person, and what works today might not work tomorrow. That's why it's important to practice many different coping strategies to find what works best at any given time.
Build coping skills into your daily routine. If practicing coping skills becomes a habit, or part of kids' everyday lives, they're more likely to use them without even realizing it.
Make practicing coping skills fun. Many of the coping skills we're suggesting are things kids already enjoy doing, so make the most of them!

What are examples of healthy coping skills for kids and teens?
Learning how to manage stress and deal with life's ups and downs is a process that continues throughout our entire lives.
Below are some ways to help kids and teens (and us adults, too) cope.
Active coping strategies:
Relaxing coping strategies:
Creative coping strategies:
Social coping strategies:
Coping strategies that shift your mindset: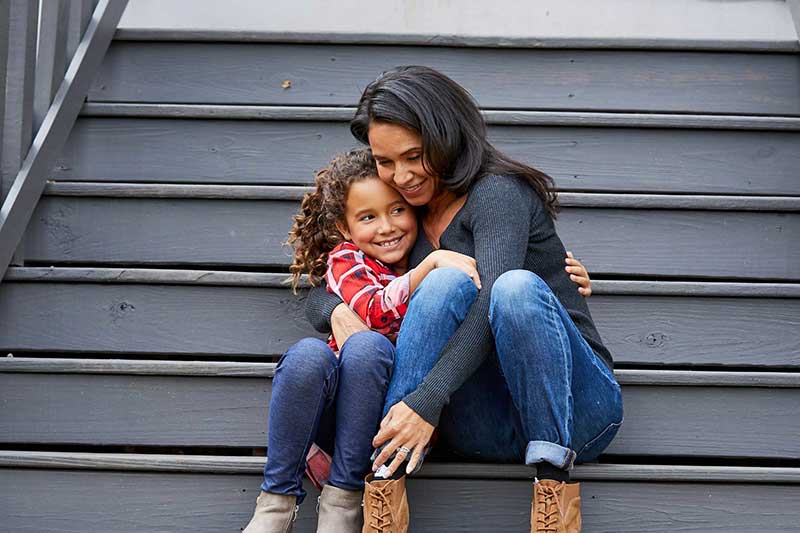 How teaching coping skills can help kids and teens for life
Learning to manage our emotions begins when we are young and continues throughout our lives. By teaching kids healthy coping strategies early on, and practicing them regularly, we're building their resilience and setting them up for success. But remember, it's never too late to start developing healthy coping skills in kids and teens.
Call or text 988 if you or a loved one are experiencing thoughts of suicide, self-harm or any mental health crisis. You can also chat or text for support by downloading the MyGCAL app in the App Store or on Google Play. Any thoughts of suicide should be taken seriously.