Strong4Life Clinic Medical Approach
The Strong4Life Clinic is a program for families struggling with weight and weight-related health issues. We offer both medical and surgical treatment options, and our gentle, compassionate approach starts with appointments to evaluate nutrition, physical activity, mental health needs and illnesses related to obesity. Our team works with children and families to help achieve a healthier future.
---
Strong4Life Clinic approach
We believe treating childhood obesity requires a trained, supportive team who understands your child's condition and behavioral needs. We offer complete educational and family support to work through your concerns and help you and your child plan for success in the future.
Using our 12-month, evidence-based curriculum, we will develop a treatment plan just for your child to manage and treat any obesity-related illnesses and to help you and your family make the lifestyle changes that lead to long-term health improvement.
Why Children's Healthcare of Atlanta?
Our doctors, nurses and staff are specially trained to care for children under the age of 21. From colorful, friendly waiting rooms to equipment designed to fit young patients of all sizes, every detail is designed specifically for kids and teens.
Because our team is specifically trained in pediatrics and bariatrics, we understand the challenges of weight management and provide a nonjudgmental, caring environment.
Unlike many adult hospitals, we address life transitions that affect teens. We know life changes such as leaving home, getting a first job or going to college are exciting events. Our team can help your teen learn how to maintain healthy habits as they grow more independent of your family.
We cover curriculum for food and activity before and after surgery to help your family get the most benefit from the program.
Led by medical director and board-certified obesity-medicine pediatrician Stephanie Walsh, MD, our team works with families to provide medical management and to develop personalized physical activity, nutrition and behavior plans that are supervised and coordinated by the clinical staff to help achieve success.
Who is eligible for the Strong4Life Clinic?
Children with a BMI greater than the 85th percentile with a weight-related illness, or children with a BMI greater than 95th percentile with or without a weight-related illness, qualify for the Strong4Life Clinic.
Request a Clinic appointment
To schedule an appointment with the Strong4Life Clinic, we need the following:
A referral from the child's physician
A new patient packet filled out by the caregiver (available in English and Spanish)
Fill out the new patient packet (also available via QR code below).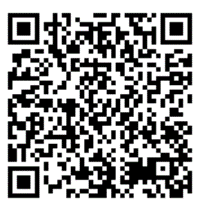 Referral from your child's doctor
Please ask your child's doctor to fax your referral to 404-785-9111. It should include:
Most recent clinic notes
Most recent lab work results
Growth charts
Demographics
Contact information
For general questions related to the Strong4Life Clinic, call 404-785-5437 or email Strong4LifeClinic@choa.org.