Finding the Right Mental Health Professional
Mental health is still considered taboo, or something nobody likes to talk about, but it's often just misunderstood. We all have brains, thoughts and emotions, and we all have to take care of our mind the same way we take care of our body. One of the many ways we can improve our mental health (or our emotional wellness) is to get the help of a licensed mental health professional.
When you start looking for a mental health professional, the process can be confusing. Read on for information on common types of child therapy, common types of professionals and clinicians, questions you may want to ask, and what to expect at your first session.
Download our tip sheet on finding the right provider, available in both English and Spanish.
---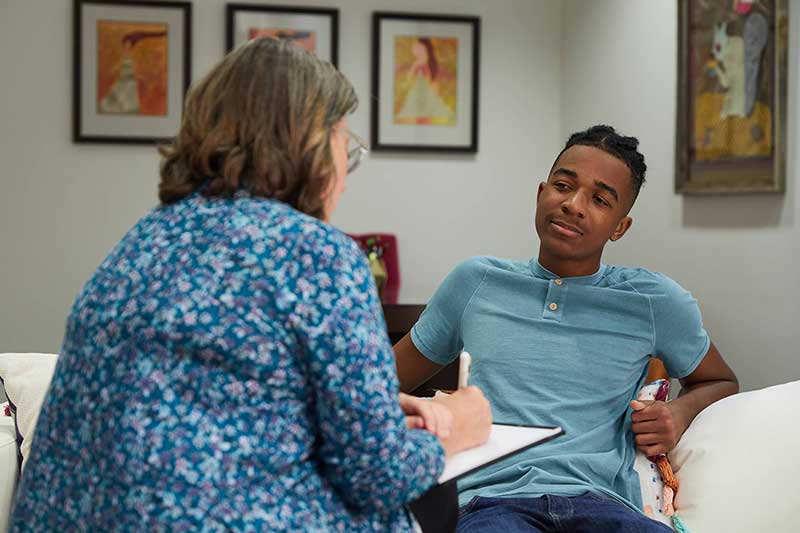 When to seek therapy
Many people think you only need therapy if "something's wrong with you," or if "something really bad has happened." However, nothing drastic has to happen for you to get help for your child.
"Therapy can be very helpful for a lot of people—even for seemingly minor challenges. There's no right or wrong reason for seeking support. It's up to you whether you think a professional could help, but it doesn't hurt to try," says Children's Healthcare of Atlanta Strong4Life licensed therapist Jody Baumstein, LCSW.
"For those families who are going through a rough time, or who feel like they could use some help, finding the right therapist can be life-changing. And there's no harm in trying therapy—even if you decide not to pursue it."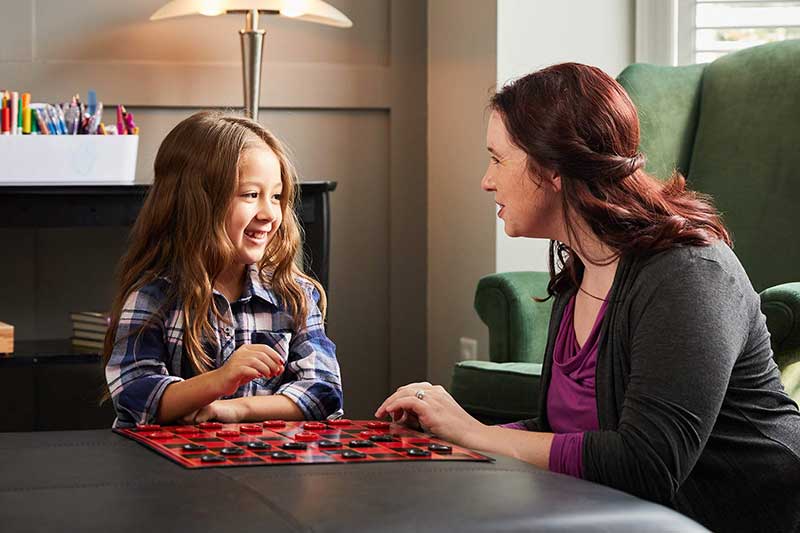 Types of therapy for children and teens
There are many types of therapy and treatment options available for children, but here are some common types of therapies you may find:
Play therapy helps children express their thoughts, feelings and experiences through play.
Art therapy uses art and creativity to explore feelings and reduce stress by enhancing self-esteem, socialization and problem-solving skills.
Family therapy focuses on fostering a positive, constructive family dynamic.
Cognitive-behavioral therapy (CBT) reshapes negative or unhelpful thought and behavior patterns and enhances coping skills. There is also a specific type of CBT for children working to overcome trauma.
Applied behavior analysis (ABA) uses treatment approaches to analyze and change behavior. ABA is shown effective in a wide variety of areas, but it is best-known as a treatment approach for individuals with intellectual disabilities and autism.
Dialectical behavior therapy (DBT) teaches skills to cope with stress, regulate emotions and improve relationships.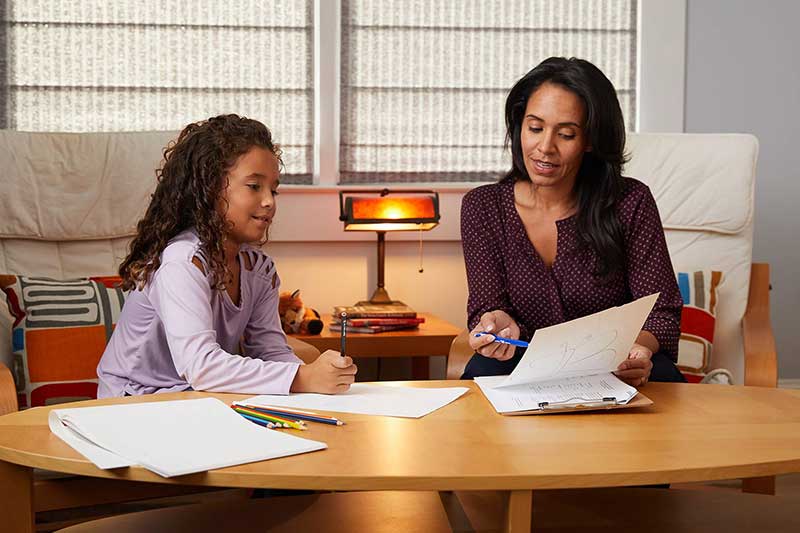 Types of child therapists and clinicians
It can be really confusing when you're deciding which mental health professional to visit. One main difference between professionals is the ability to write prescriptions. It's important to note that visiting a therapist does not guarantee a diagnosis and it certainly does not guarantee your child will receive a prescription for medication. Many children (and adults) get the help they need through therapy treatments alone.
Here's a brief overview of the different types of professionals you may come across and what they can and cannot do:
Licensed professional counselors (LPCs/LAPCs) have a master's degree and are trained to provide individuals, families and children with therapy for mental, emotional and behavioral health conditions. They cannot prescribe medicine.
Licensed clinical social workers (LCSWs/LMSWs) have master's degrees and provide a variety of emotional support, mental health evaluations, therapy and case management services. They can provide therapy and make diagnoses, but they cannot prescribe medicine.
Licensed marriage and family therapists (LMFTs/LAMFTs) have master's degrees and diagnose and treat mental and emotional disorders relating to marriage, couples and family systems. They can provide therapy and make diagnoses, but they cannot prescribe medicine.
Board certified behavior analysts® (BCBAs) are independent providers with graduate-level training in applied behavior analysis (ABA).
Psychologists have a doctoral degree (PhD or PsyD) in psychology. They can provide therapy and diagnostic testing to measure cognitive abilities and personality characteristics, but they cannot prescribe medicine. Neuropsychology is a subspecialty of psychology that assesses the relationship between the brain and behavior, and it is used to diagnose brain disorders.
Psychiatric advance practice nurses (PMHNPs/PMHCNSs) have a master's degree or PhD in nursing with a specialty in psychiatry. They can provide medication evaluations, medication management and therapy.
Psychiatrists are medical doctors (MDs or DOs) who evaluate children to make a diagnosis, prescribe medication and offer medication management for mental health conditions. They sometimes provide therapy.
If you're not sure who to reach out to, start with your pediatrician. You can also reach out to your child's school to ask if they provide resources or referrals for mental health professionals.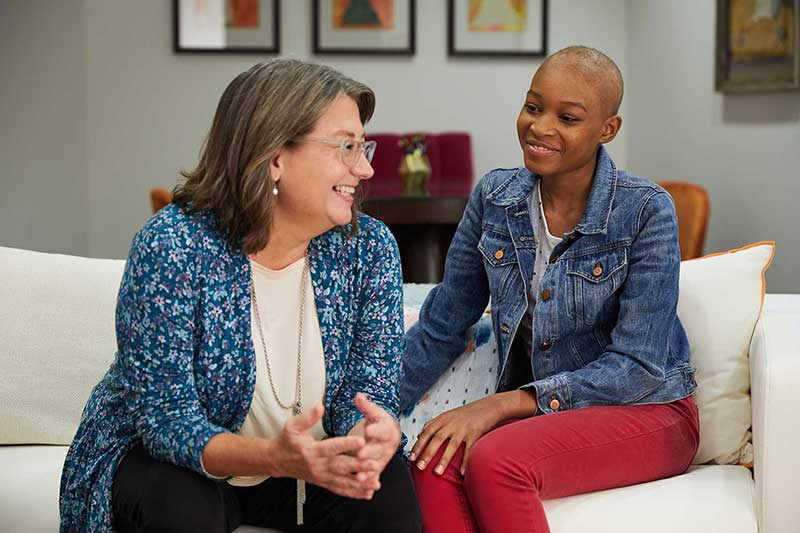 Questions to ask before choosing a mental health professional
Before choosing a practice or mental health professional, you may find it helpful to create a list of questions to ask.
Here are some questions to consider asking:
Do you accept insurance?

If yes: Which insurance plans do you participate in? Will you bill my insurance directly?
If no: What is your fee structure? Do you offer a sliding fee scale?

What can we expect about family involvement?
My child's other parent and I are not together. What does this mean for therapy?
What do I need to bring to the first appointment?
What clinical or professional license do you hold?
What type of therapy do you practice?
How would you describe your treatment style?
When do you offer appointments?
What is the length and frequency of sessions?
How will you know if treatment is working?
How will we know when it's time to stop treatment?
How should we communicate in between sessions?
What is your availability in an emergency?
If you are not available, what are my alternatives?
What is your procedure on confidentiality?
Will you share information with me about my child as part of the therapy process?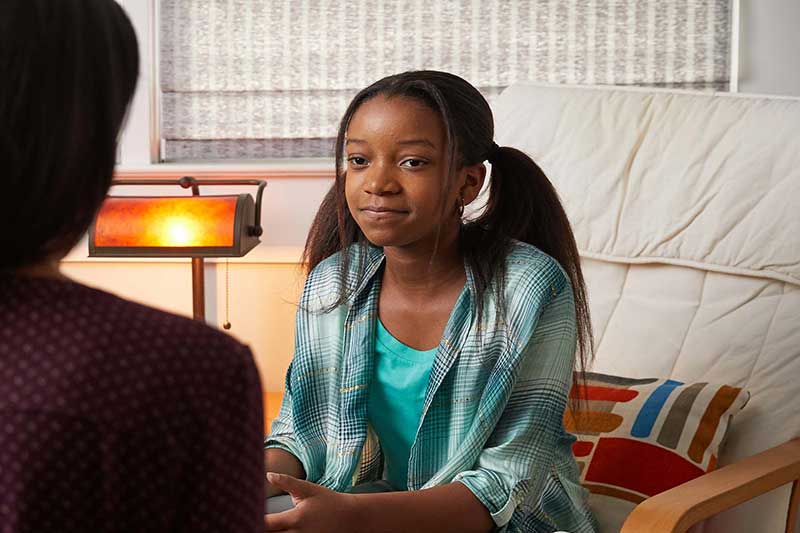 What to expect at the first therapy appointment and beyond
Deciding to seek professional help for your child is an important step to raising a healthy, resilient child (able to handle life's ups and downs). You are already making a positive impact just by taking this first step.
Therapy isn't always easy (talking about our feelings can be difficult!), but it can be very helpful at the same time. Here are some tips to make the most of therapy:
Be open and honest. The therapist should ask a lot of questions to better understand what you and your child would like to accomplish during therapy.
Allow your child to speak openly when you participate in appointments. This way, therapy will remain a safe space for expression.
Be patient with the process. Growth and healing take time.
Do any "homework" you, your child or your family are assigned. This is similar to physical therapy, when the PT teaches a patient exercises at the appointment to use at home.
Recognize therapists are not one-size-fits-all. If you find that something doesn't click between your child and their therapist, it's totally OK (and good!) to find a better fit.
Ask questions. If you are confused or concerned about anything that comes up during—or related to—a session, don't be afraid to ask for clarity.
Be open and honest with your child, and make sure they are comfortable with the process. This is new to your child, too.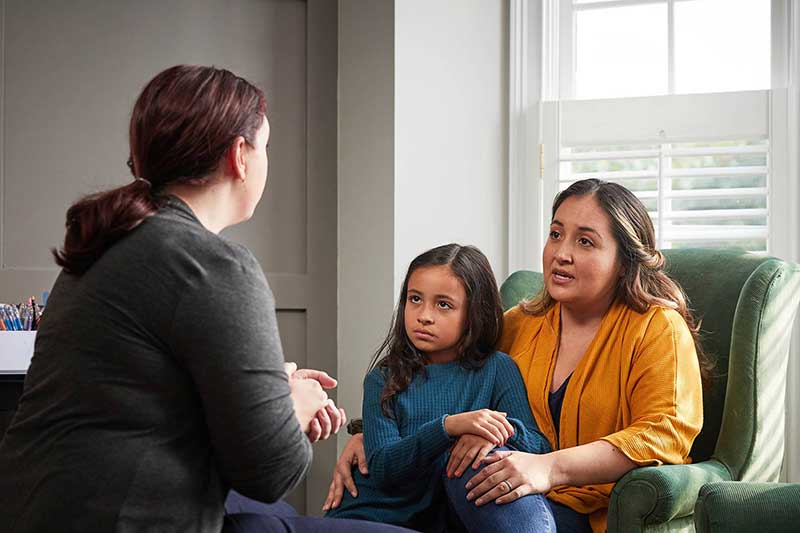 How long will therapy last?
"There's no objective answer for how long therapy will last. It depends on so many factors, including the type of therapy and the initial reason for seeking treatment," says licensed therapist Kathleen Hill, LPC. "What's most important is evaluating what brought your child there and asking whether or not you and your child have developed the coping skills necessary to handle any challenges going on in your lives. Plus, you can always go back to therapy in the future if needed."
Therapy means different things to different people, and what works for one person may not work for the next. Keep trying. We all deserve to get the help we need to be emotionally well.
Call or text 988 if you or a loved one are experiencing thoughts of suicide, self-harm or any mental health crisis.
You can also chat or text for support by downloading the MyGCAL app in the App Store or on Google Play.
Any thoughts of suicide should be taken seriously.