10 Breakfast Ideas to Kickstart Kids' Days
Most mornings, it's a mad dash out the door. When you're getting everyone up and ready to go, breakfast tends to get the short end of the stick. But it doesn't have to.
Get outside of the box with these 10 tasty and balanced breakfasts both you and your children can enjoy.
---
Blueberry oatmeal casserole
What's not to love about a tasty breakfast meal that you can make ahead of time? Make this blueberry oatmeal casserole on Sunday night and serve it all week long. You can feel good about this meal because oatmeal is a great source of fiber, which helps to keep you and your children feeling fuller longer.
Pair it with a clementine for a boost of vitamin C.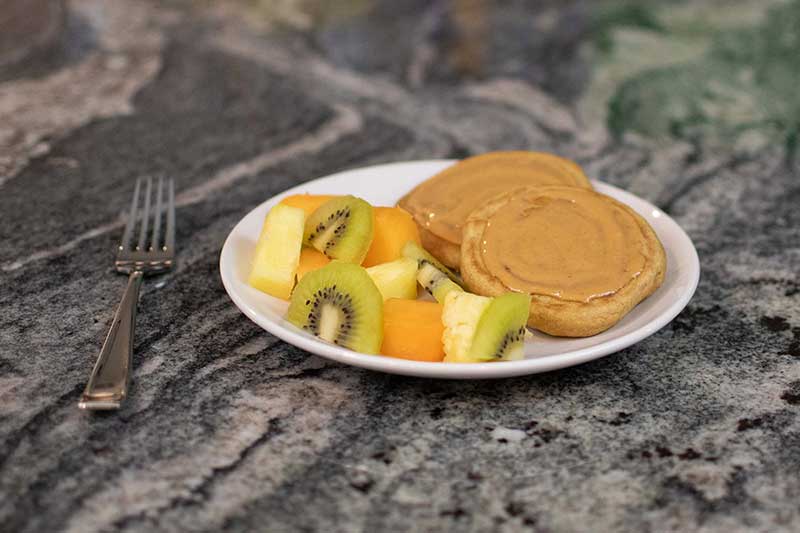 Homemade pancakes
Sure, you can buy frozen pancakes at the grocery store, but you'll end up paying more and getting more of what you don't want (like unhealthy ingredients) than if you made them at home. With these homemade pancakes, you can make a big batch and freeze a bunch to keep yourself set for a few months. Simply pull them out of the freezer and either microwave or toast them in the morning. And avoid the sugar rush by topping the pancakes with peanut butter instead of syrup. Throw some fruit on the plate, and breakfast is served!
This pancake recipe calls for whole-wheat or oat flour, which packs in more fiber than regular white flour—which is another great way to keep your child fuller longer.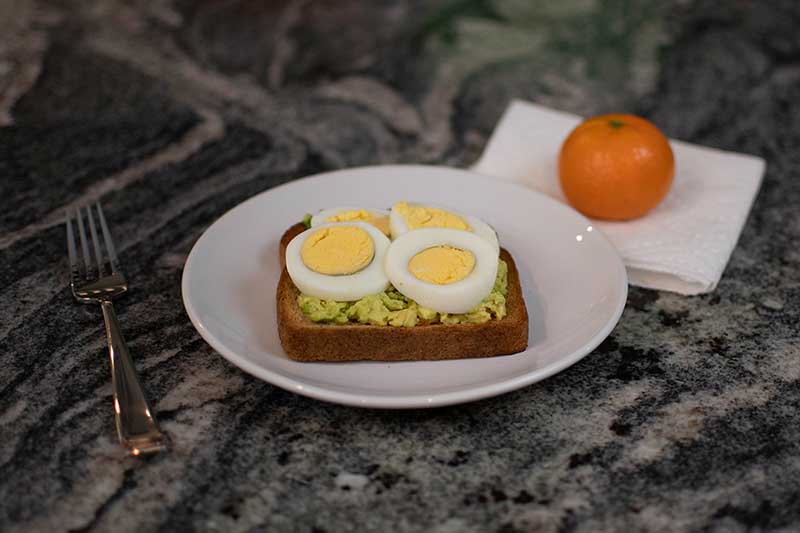 Kid-friendly avocado toast
Avocado toast isn't just for hipsters who brunch; it's a great source of healthy, filling fat that your child needs for his growing brain and body. This smart meal is also much less expensive to make at home and is even better with the high-quality protein of eggs. Pair it with a clementine for vitamin C.
Speed things up by making a big batch of hard-boiled eggs to eat throughout the week for snacks and quick meals like this one.
Vegetable egg muffins
Like serving eggs for breakfast but don't have the time to deal with the scrambling and the cleanup? If so, these vegetable egg muffins are a great breakfast entrée to make ahead of time in a big batch, and they taste just as good fresh out of the oven as they do frozen, thawed and then reheated in the microwave. Plus, this is a great way to add some veggies to breakfast.
Round out the meal with some fruit and whole-wheat toast.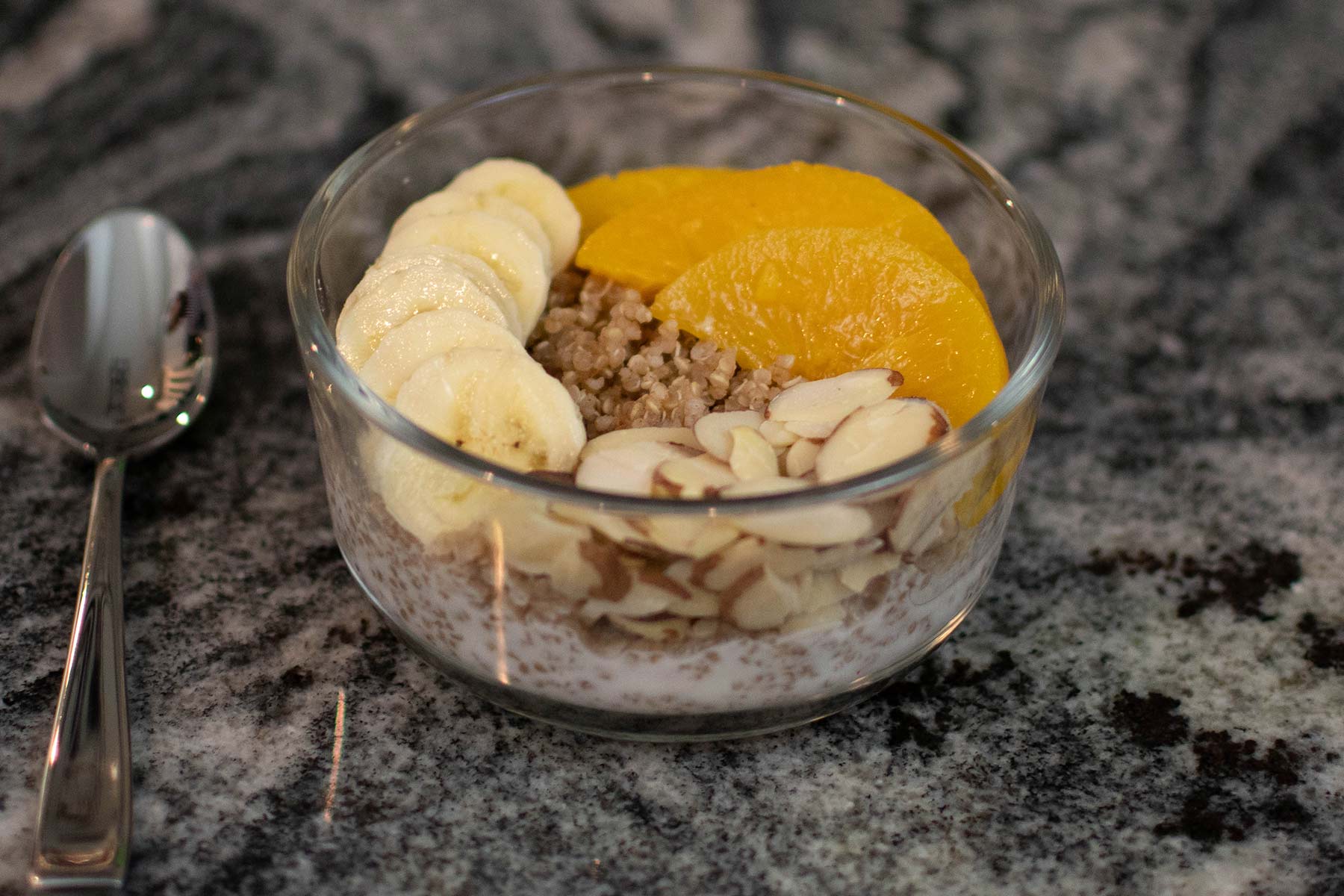 Instant Pot quinoa breakfast bowl
You probably don't hear of many people eating (or serving) quinoa for breakfast, but why not? Quinoa contains all 9 essential amino acids, making it a powerhouse source of vegetarian protein. You can make quinoa on the stovetop, but if you have a pressure cooker, the cooking process is a whole lot easier!
Get creative with different toppings to keep this quinoa Instant Pot breakfast bowl recipe fun and fresh.
Nut butter toast with strawberries and banana
Take banana and nut butter toast up a notch by adding strawberries into the mix. Sliced strawberries not only add a little extra sweetness, they also provide a good source of antioxidants, which help keep your child's body healthy.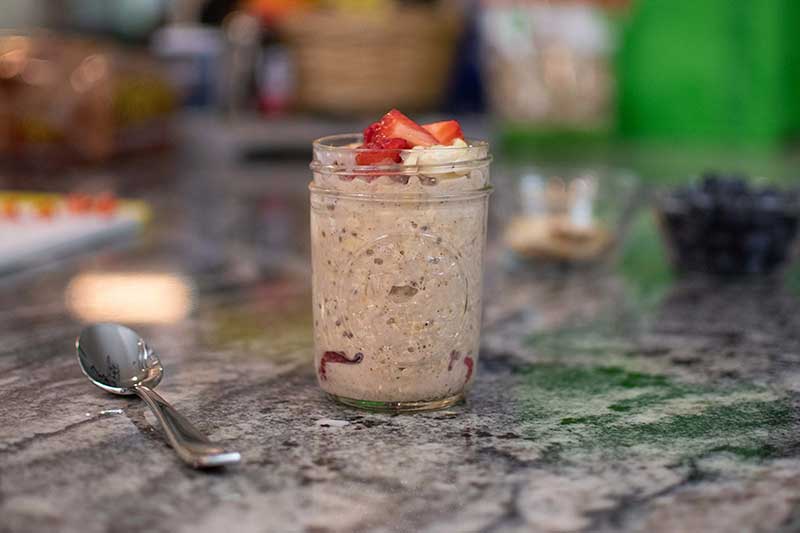 Easy overnight oats
If you can spare just a few minutes before bed to prep this meal, you'll be glad you did in the morning. Literally, all you have to do with these overnight oats is dump ingredients into a container and go to bed. When you wake up, everything is ready to eat!
You can have fun subbing in different flavors. Just be sure to include the chia seeds, as they are a good source of healthy fats and a little boost of protein.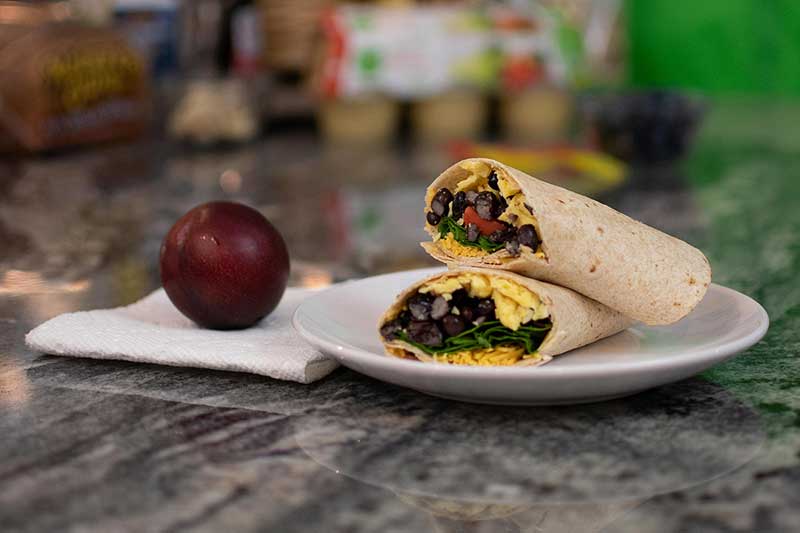 Breakfast burrito
Turn Taco Tuesday leftovers into a tasty, nutritious breakfast with this egg and bean burrito. This well-balanced plate is full of protein, fiber and antioxidants. Plus, this tasty mix of nutrients will help keep your child fuller longer and help boost her immune system.
You can also make an entire pack of tortillas into burritos at once and freeze them until you're ready to serve. Just pull one out the night before.
Burrito ingredients:
Whole-wheat tortilla
Scrambled egg
Black beans
Spinach
Diced tomato
Shredded cheese
Don't forget a side of fruit like a plum.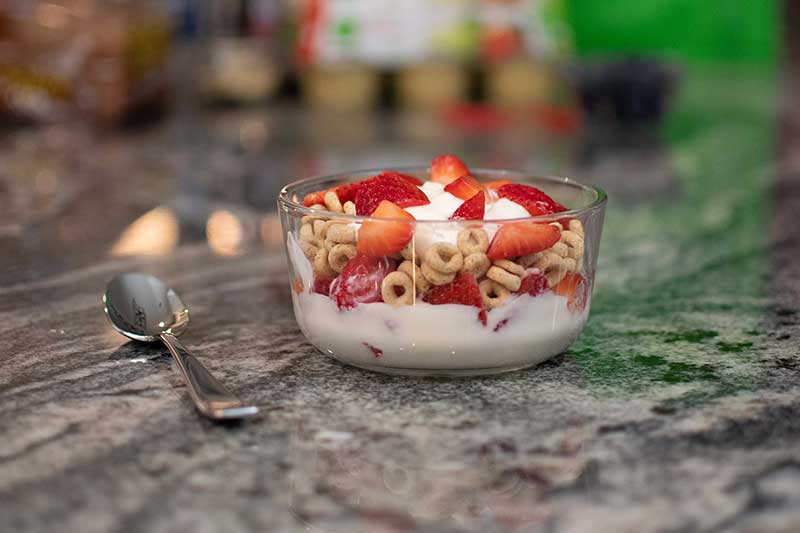 Yogurt parfait
Yogurt (dairy or non-dairy) is a classic breakfast staple, but did you know that just one serving of many popular flavored yogurts can pack more added sugar than kids should have in an entire day? Instead of opting for the sugary yogurts, flavor your own with layers of cut-up fresh fruit. Add some crunch with plain toasted oats.
Plain, Greek yogurt is a great choice for kids because it is full of vitamin B12, which gives our brains and bodies the energy needed to function.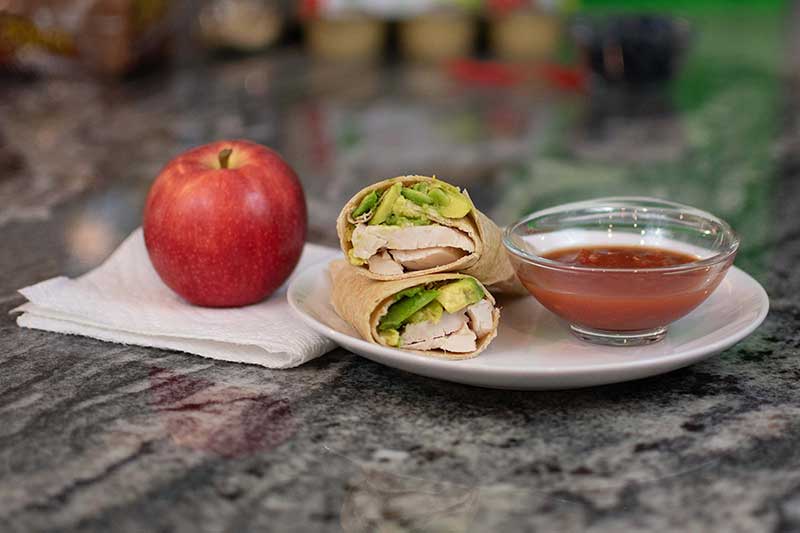 Lunch for breakfast
Whoever said breakfast has to be made with breakfast foods? When you're coming up with morning meal ideas, you don't have to limit yourself to typical breakfast items. It's perfectly fine to eat what you would normally consider lunch or dinner foods for breakfast (think of it as the opposite of "brinner"). That's why we're proposing a simple chicken and avocado wrap with salsa and an apple for breakfast.
Make life easier by using leftover chicken from the night before for that punch of protein. You can also have fun adding different flavors of salsa to change things up.
Vegetarian option: Swap out the chicken for beans.