Healthy Homemade Pizza Tips
It might come from Italy, but here in the U.S. pizza tops just about everybody's "favorite" list. We're here to help make sure your pizza is both delicious and nutritious.
While pizza may not be considered the healthiest food, no food should be totally off limits. If you know how to prep your pie, pizza can offer many elements of a balanced diet (grains, dairy, veggies and protein). Follow our tips and feel great about serving up this family favorite.
---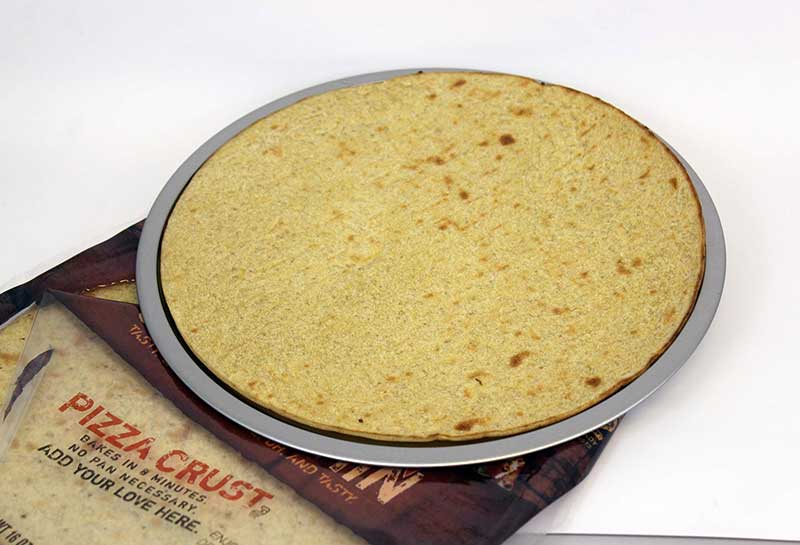 Choosing your pizza crust
Not all crusts are created equal. Choosing a whole-wheat pizza crust will keep your family full for longer, thanks to the fiber.
To save time when making a homemade pizza, let your local grocery store help. You can purchase pre-made dough in the frozen or refrigerated sections as well as on the shelf, and some grocery stores have fresh dough in the bakery.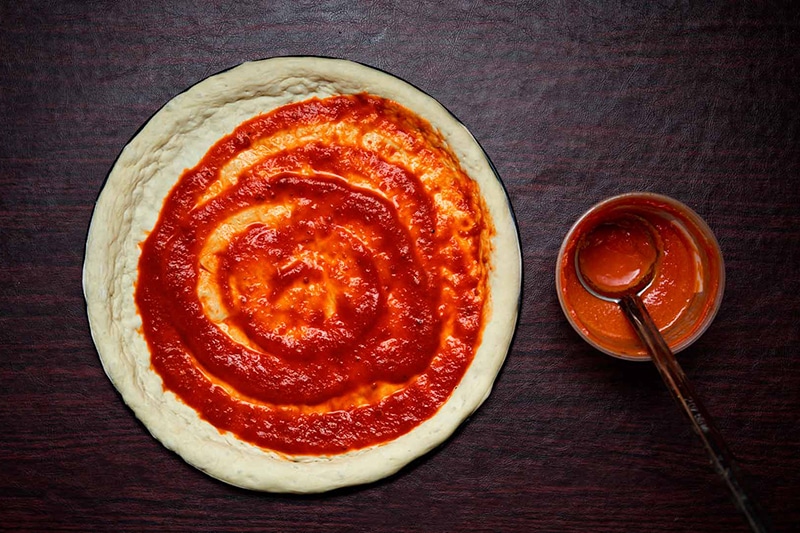 Choosing your pizza sauce
Tomato-based sauces are generally better for you than white sauces. If using a pre-made pizza or spaghetti sauce, read the label and choose one with less sugar and salt (sodium).
Want to save money and make a pizza that's both delicious and healthy? Start by using a no-salt-added tomato sauce and adding your own herbs and seasonings, such as garlic powder, oregano, basil and black pepper.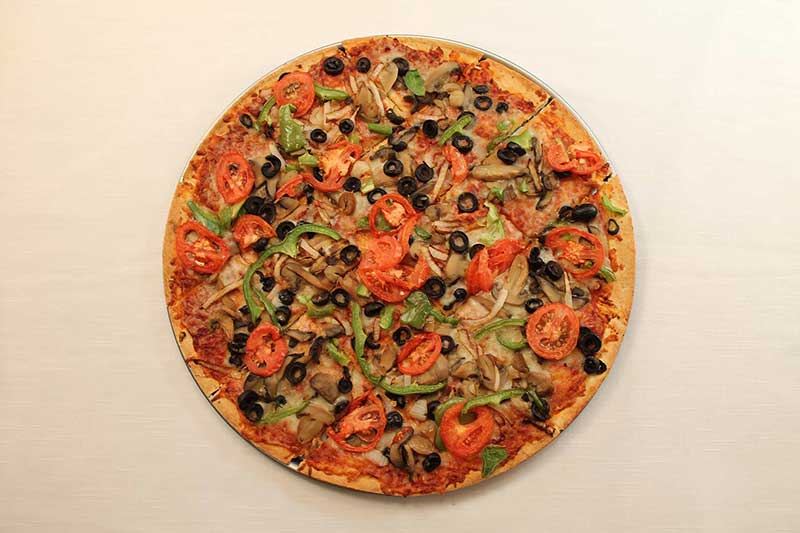 Choosing your pizza toppings
Start topping your yummy homemade pizza by adding a thin layer of part-skim mozzarella or grated parmesan cheese. Next, load on the veggies! Try sliced tomatoes, bell peppers, mushrooms and spinach.
Cheese adds protein to the meal, but you can also add other proteins, such as black beans or leftover chicken. Be sure to limit processed and salty meats, such as pepperoni and sausage.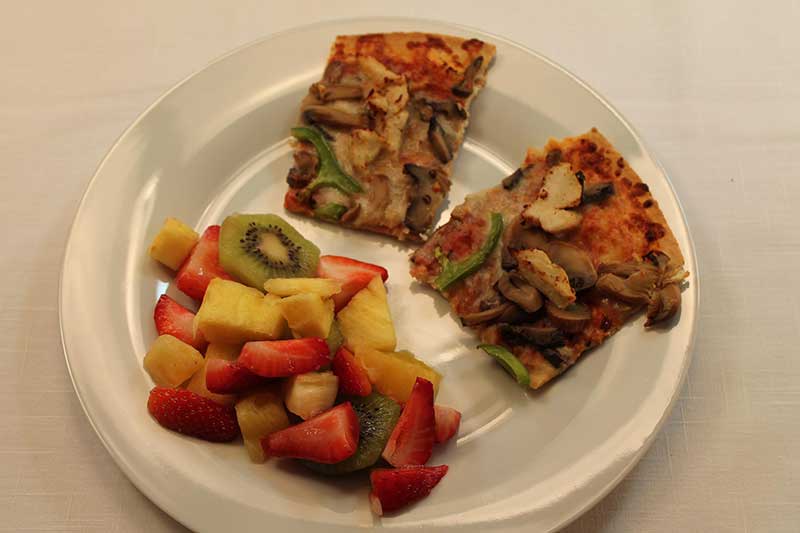 Completing the meal
Serve your tasty homemade pizza with a side salad or steamed veggies and fresh fruit. Add water flavored with fresh fruit, or low-fat (1%) or fat-free (skim) milk to drink.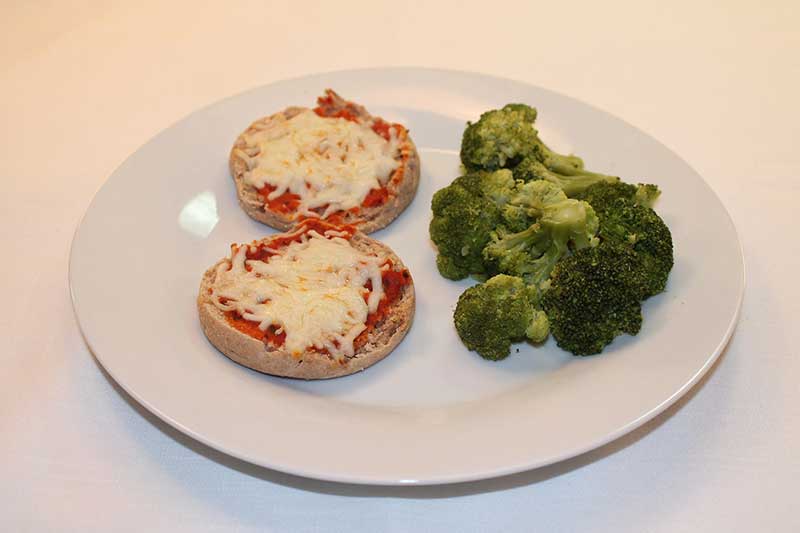 Getting creative
Try whole-wheat pita bread or English muffins for personal-size homemade pizzas. Make it fun by setting up a "pizza bar" and letting your kids choose their toppings.
Turn a healthy snack into a "pizza" your kids will love:
Greek pizza: Whole-wheat pita topped with hummus and veggies
Fruit pizza: Whole-wheat English muffin topped with plain low-fat Greek yogurt and sliced fruit
Breakfast pizza: Whole-wheat bagel topped with light cream cheese and sliced veggies