Healthy and Easy Snack Ideas for Team Sports
Is it your turn to bring snacks for the team? Wondering what you're going to bring? Check out the snacks our experts think are the best to fuel up your little athlete and which ones you should leave on the shelf.
---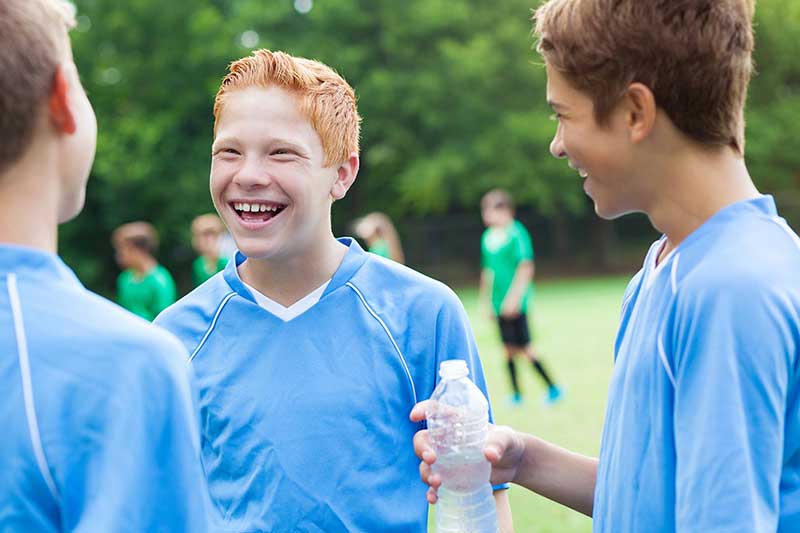 What to bring for your athlete
Drinks: Water. Yes, water is the best source of hydration. We can make water fun for younger kids by providing special reusable water bottles (think fun team colors) or asking a sibling to decorate plastic water bottles for the team.
Snacks: Fresh fruits, veggies, whole grains, lean proteins and low-fat dairy provide the healthy carbohydrates and protein kids need to refuel after the big game. Aim for snacks that include two different food groups.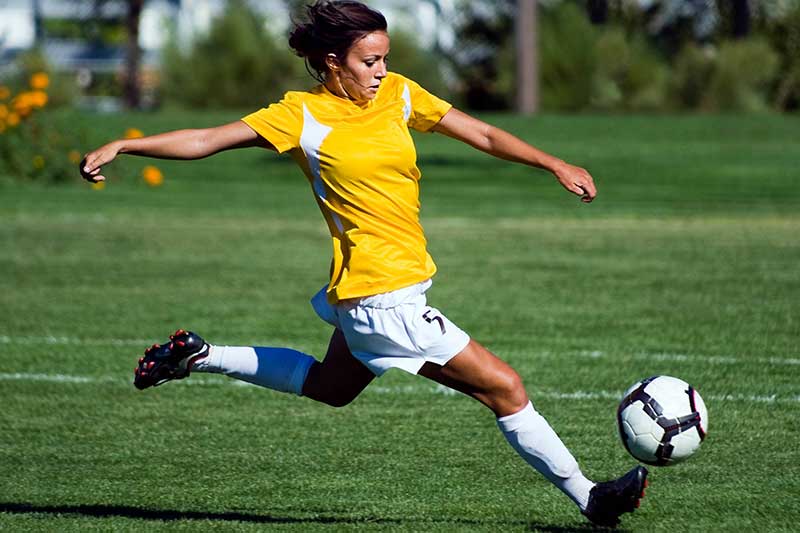 What not to bring
Sugary drinks: We recommend avoiding sports drinks, flavored water, juice and soda. They are full of sugar our kids don't need. The only time sports drinks should be considered is for children who are participating in very vigorous aerobic exercise in hot and humid weather for longer than 60 continuous minutes.
Sweets and salty snacks: We recommend avoiding cookies, candy, cupcakes, fruit snacks, chips, power bars, and granola bars filled with candy or chocolate. These foods provide empty calories instead of the long-lasting energy your kids need to finish the big game, or their homework!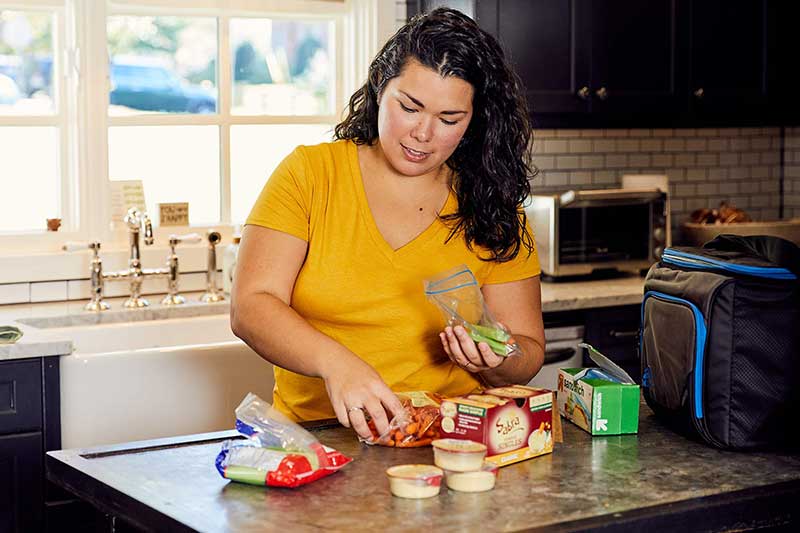 Healthy team snacks to buy and package
Individual containers of hummus served with fresh cut vegetables or whole-wheat pita bread
Low-fat string cheese with fresh fruit or whole-wheat crackers
Low-fat yogurt or unsweetened applesauce (look for brands that are "no sugar added")
Low-fat plain milk box and a granola bar (choose bars without chocolate or candy pieces)
Individual fresh fruits that are easy for kids to eat, such as clementines, apples or bananas
Whole-wheat mini bagels with nut butter or low-fat cream cheese (if there are any nut allergies on the team, sunflower seed butter is a great substitute)
Popcorn (invite your kids to decorate the brown paper bags)
Healthy team snacks to make
Spread nut butter or sunflower seed butter on celery sticks, on apple slices or between graham crackers.
Create trail mix using pretzels, dry cereal (whole grain), nuts, and dried fruit.
Layer deli turkey, fresh veggies and mustard on a whole-wheat tortilla. Roll it up and cut into snack-sized pieces.
Make a sandwich on whole-wheat bread using deli turkey, nut butter or sunflower butter, or reduced fat cheese and veggies. Serve a half sandwich to each child, or use cookie cutters to cut them into fun shapes.
Freeze low-fat yogurt tubes or fresh grapes for a cold, refreshing snack.