FAQ: Seat Belts
Kids' seat belt safety can be confusing. Our certified Child Passenger Safety Technicians (CPSTs) are sharing answers to the questions they get asked the most about kids using seat belts.
---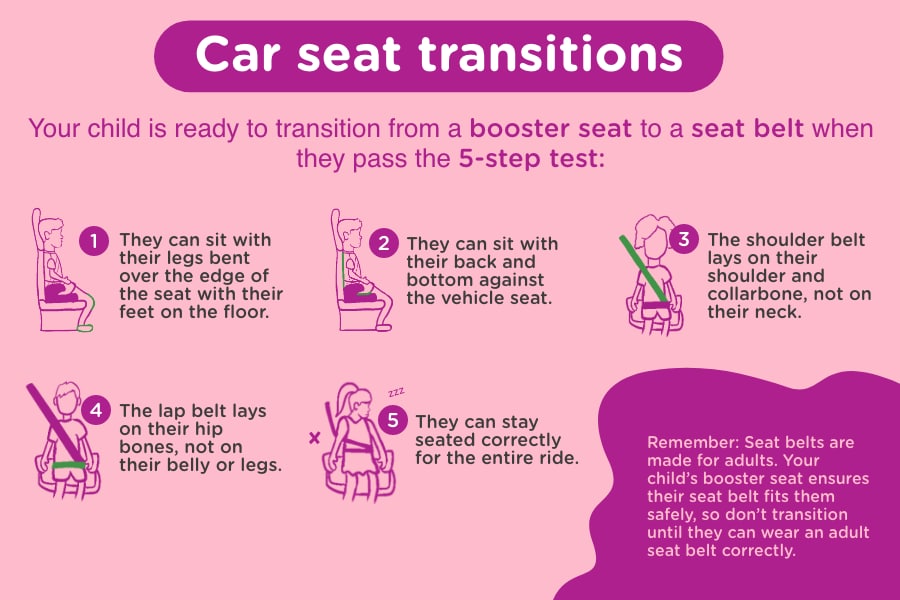 Is my child ready for a seat belt (without a booster)?
Kids are ready for a seat belt when:
They are at least 57 inches tall.
They can sit with their back against the back of the vehicle seat and their knees bent over the edge of the seat.
The seat belt fits correctly. Make sure the belt lies across the center of the chest and shoulder, and the lap belt fits across the hip bones.
They can stay seated this way for the duration of your trip.
How do I make sure my child is buckled in correctly?
Make sure your child is always using both the lap and shoulder belt. Kids are known to pull down the shoulder belt or tuck it behind their back for comfort, but this is not a safe way to ride. The shoulder belt should always lie across their chest and shoulders, and the lap belt should always lie across their hip bones.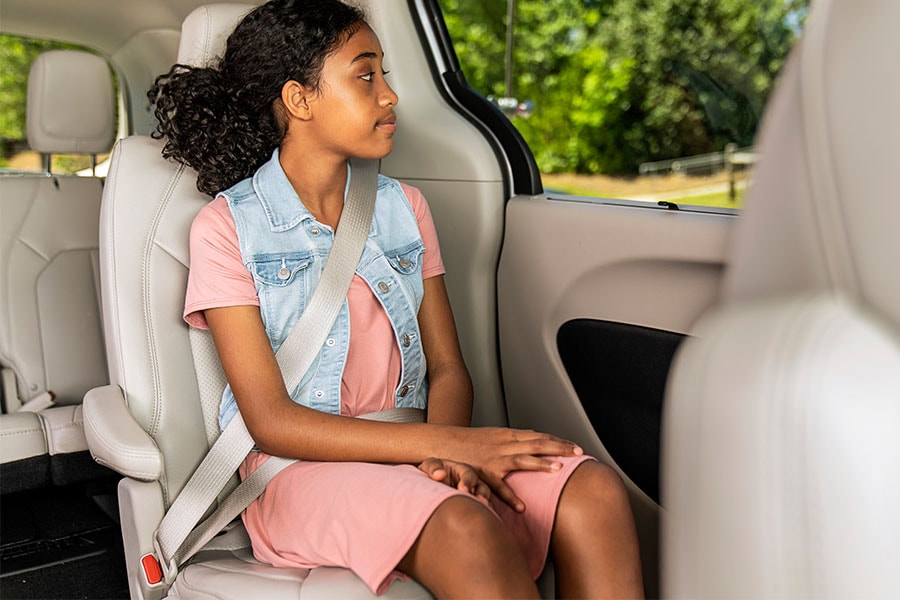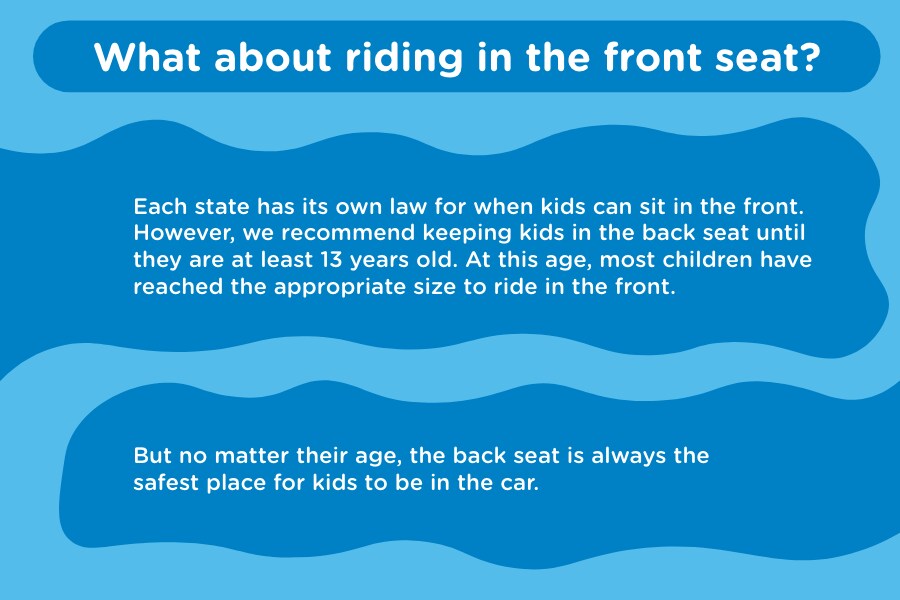 When can kids ride in the front seat?
Each state has its own law for when kids can sit in the front. However, we recommend keeping kids in the back seat until they are at least 13 years old. At this age, most children have reached the appropriate size to ride in the front. But no matter their age, the back seat is always the safest place for kids to be in the car.
If your child has an injury or is showing signs of illness, call your doctor or visit an urgent care center. If your child has a life-threatening injury or illness, is having trouble breathing or is unconscious, call 911 and/or visit an emergency department immediately.