What to Do if Your Little One Has Food Allergies
If your little one has food allergies, you're not alone. Numbers show more than 5 million kids in the U.S. have some type of food allergy. Mind blowing, right? Even though your child is in good company, there are still a lot of safety threats out there. That's why it's important to know how to spot food allergens in packaged foods and find out what food swaps you can make to keep snacks and meals tasty and nutritious.
---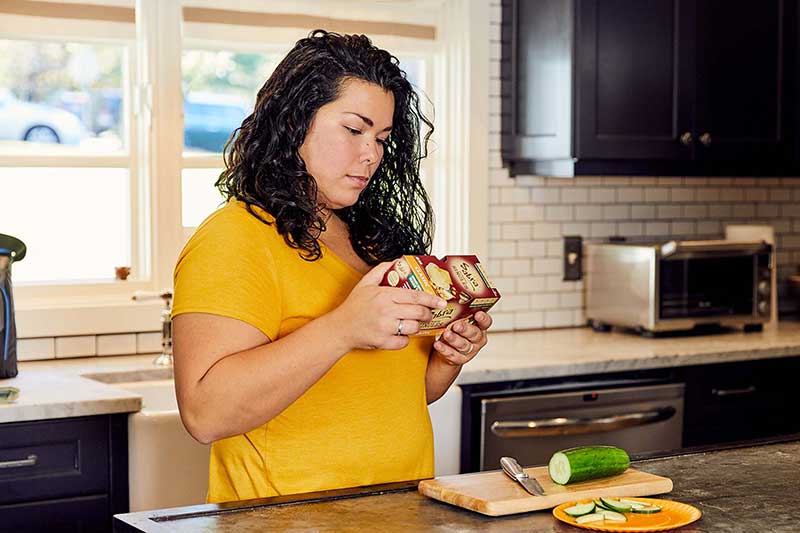 Spotting food allergens: Read food labels
As your baby gets the hang of eating solids, she'll graduate from foods with just one ingredient to foods with more than one ingredient. When she reaches this stage, packaged foods may be part of the picture. That's when reading food labels becomes even more important in helping you avoid giving your baby or toddler unsafe packaged foods.
Food companies are required by law to list any common food allergens on their labels. So you may see phrases such as, "Contains milk, wheat and eggs," "May contain fish" or "Manufactured on equipment that processes peanuts." Pay close attention and look for these little red flags if your baby has food allergies. Also note that food companies don't always stick to the same recipe. So, even though a food has worked in the past, you'll want to keep looking at the labels at the store to make sure nothing has changed.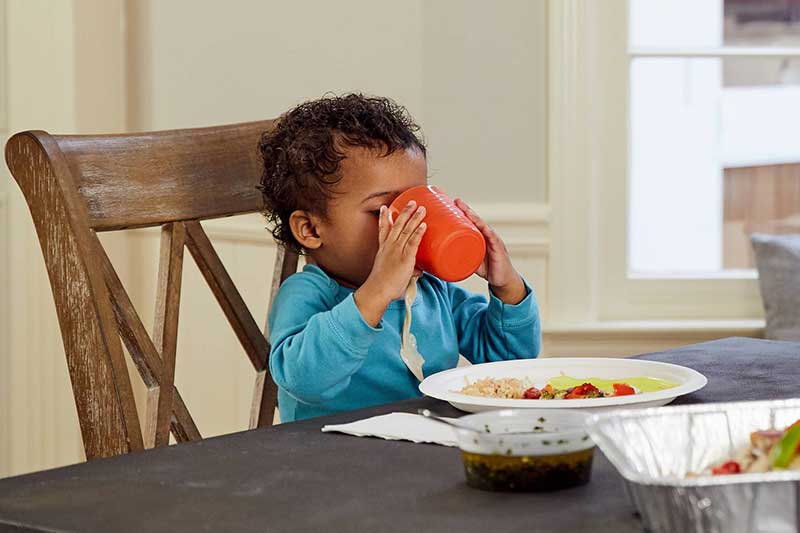 Swaps for a dairy allergy
Got milk? Not if your child has a dairy allergy. He needs to avoid cow's milk and any food that contains cow's milk, including cheese and yogurt. Before you ditch dairy as a food group, there are dairy-free yogurt and cheese alternatives. But if your child also has an allergy to soy or tree nuts, read those labels carefully. You may be swapping out the dairy dilemma for another allergen.
Once your child reaches his first birthday and is ready to drink cow's milk, your pediatrician may recommend a milk substitute, such as plain soy milk fortified with calcium and vitamin D. If there's a dairy and soy allergy going on, your pediatrician may recommend almond or rice milk. Whichever one you choose, look for one that is fortified with calcium and vitamin D (found in cow's milk) and is plain (not flavored) with no added sugars.
Swaps for an egg or fish allergy
Eggs and fish are the heavy hitters on team protein, but there are other healthy proteins you can offer. For example:
Lean beef
Poultry (chicken, ground turkey)
Beans
If your little one doesn't have a milk allergy and is already eating a variety of solid foods without a problem, yogurt and cheese are also great sources of protein.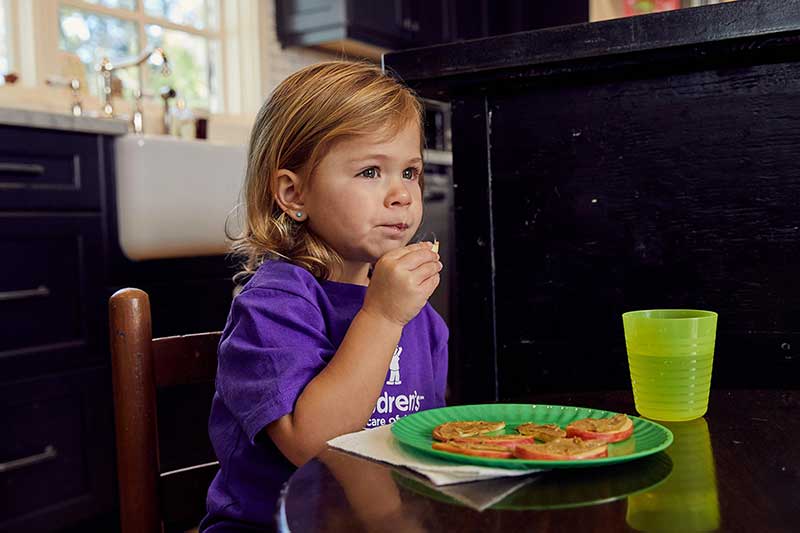 Swaps for peanut and tree nut allergies
We love a good peanut butter and banana sandwich, but when your child has a peanut allergy, that's not going to work. So what's a parent to do? Become best friends with sunflower seed butter! Think of it as peanut butter and nut butters' cousin because it's still a great source of healthy fat and protein minus the allergy factor. Just make sure the sunflower seed butter you use is indeed free of peanuts, tree nuts or any other food allergens that could cause a problem.
Besides being a substitute for peanut butter, sunflower seed butter is also a great snack buddy for a lot of toddler favorites. Try these matchups:
Apple slices with sunflower seed butter
Banana and sunflower seed butter sandwich
Applesauce or yogurt with sunflower seed butter
Safety Tip: Nut butters and seed butter pose a choking hazard to babies and toddlers, so thin them out before adding them to your baby's cereal or applesauce. For toddlers, avoid globs of the nut or seed butter and thinly spread it out.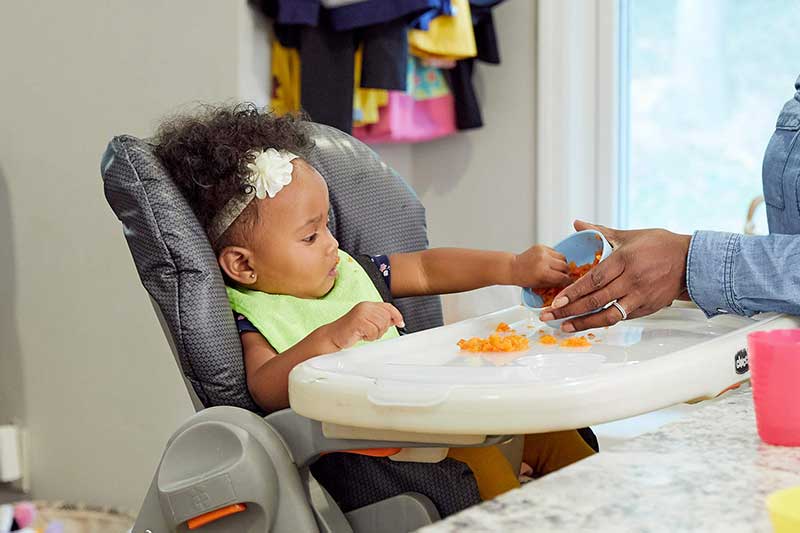 Swaps for a wheat allergy
Rice and oats are usually the go-to first grain cereals for babies because they are less likely to cause food allergies. If your baby has a wheat allergy, don't cross rice and oat-based grains off the list. Try these wheat-free starch swaps once she's gotten the hang of eating solids:
Oatmeal
Toasted oats
Brown rice
100% corn tortillas
Sweet potatoes
Wholegrain rice
Corn-based pasta
If your child has an injury or is showing signs of illness, call your doctor or visit an urgent care center. If your child has a life-threatening injury or illness, is having trouble breathing or is unconscious, call 911 and/or visit an emergency department immediately.