Protecting Your Child's Identity Online
Technology provides new ways to connect and communicate, but sometimes internet activity can lead to fraud. With more and more social media and chat websites and apps, it's increasingly tempting for kids to share more information than they should online.
While sharing can be fun, oversharing can put your child and family at risk. Read on for tips to protect personal information online.
---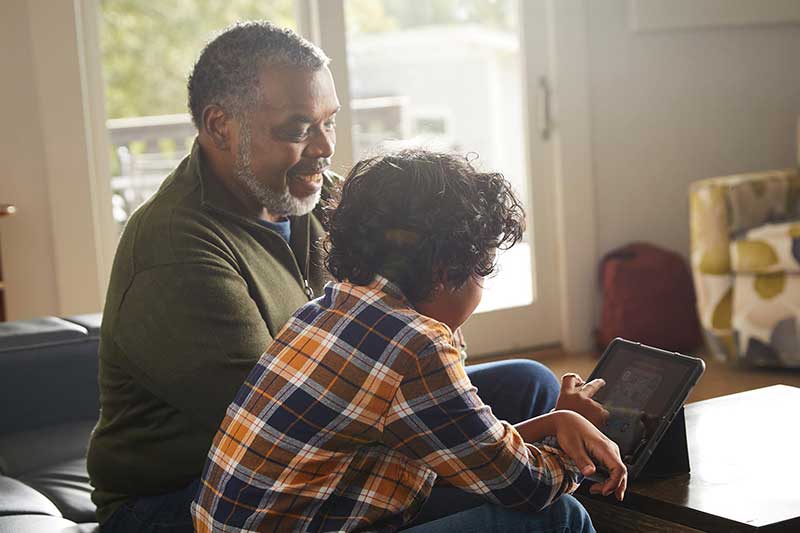 Protecting your childs identity online
In the age of social media, oversharing can be tempting for children and adults alike. We're all proud of our accomplishments. And, if we're honest, we probably want to show off from time to time. But it's important for you and your child to know how some of this information can be misused.
"Your child's name, age and the school they attend can be used to find out personal details about you and your family," says Angie Boy, DrPH, program manager at the Stephanie V. Blank Center for Safe and Healthy Children. Your child's identity, including their appearance and personal details, can be used for financial gain. Our team at the Center for Safe and Healthy Children sees the consequences of these dangers almost daily.
Tips for securing your child's identity online:
Tell your child to only share information online they would be comfortable with anyone seeing—family members, teachers, coaches, future employers and the police can all see online activity. They need to know that even deleted information can be recovered.
Help your child understand what information should stay private—addresses, phone numbers and personal identifying information, such as Social Security numbers, financial information, etc.
Talk with older kids about avoiding sexual content online. Predators pose as children or teens to talk to children online, so make it clear that sex talk is not acceptable and explain your safety concerns.
Ask your child whom they talk with online, and encourage them to only add "friends" they know in real life. Review their online friends list regularly.
Ensure your child uses privacy settings on social networking sites, chat and video accounts. Talk to them about why these settings are important and who should be allowed to view their profile.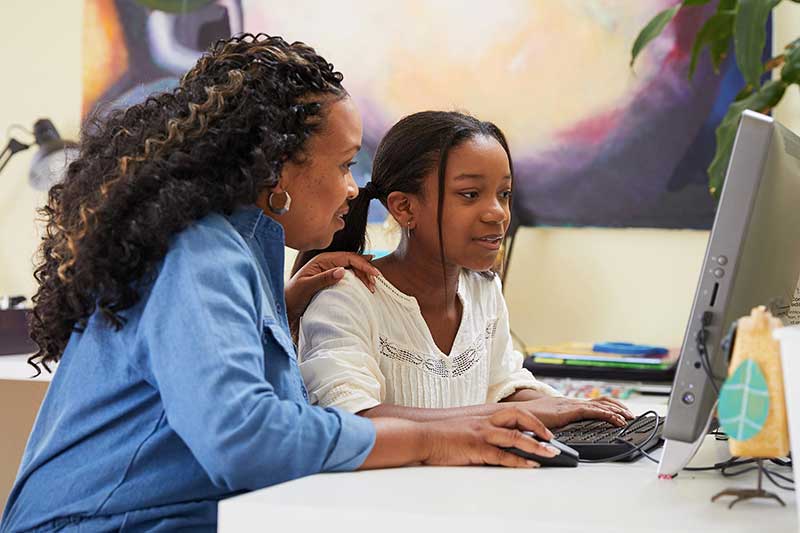 Avoiding online scams and phishing attacks
"In addition to socializing safely online, it's important for children to be aware of online scams and phishing attacks," says Todd Marcinik, information systems and technology risk and compliance specialist at Children's Healthcare of Atlanta. "Attackers can target in text messages or emails. And as kids begin using email at school, they are more vulnerable to this kind of activity."
Millions of phishing emails are sent each year attempting to gather personal information, such as usernames, passwords, credit card numbers and even insurance information. A lot of times, the stolen information is then sold or used fraudulently (for example, the thief may anonymously use your credit card number to shop online).
Tips for avoiding online scams and attacks:
Talk to your child about suspicious messages. Phishing scams are often packaged as giveaways, prizes and other tempting incentives. "If it seems too good to be true, it probably is," says Marcinik.
Tell your child not to reply to messages, open attachments or click on links from people they don't know or that they find suspicious or creepy. If they do accidentally open an unsafe message, let them know not to reply to any requests for personal information.
Encourage your child to report the message to a parent or trusted adult, and together you can file an online complaint.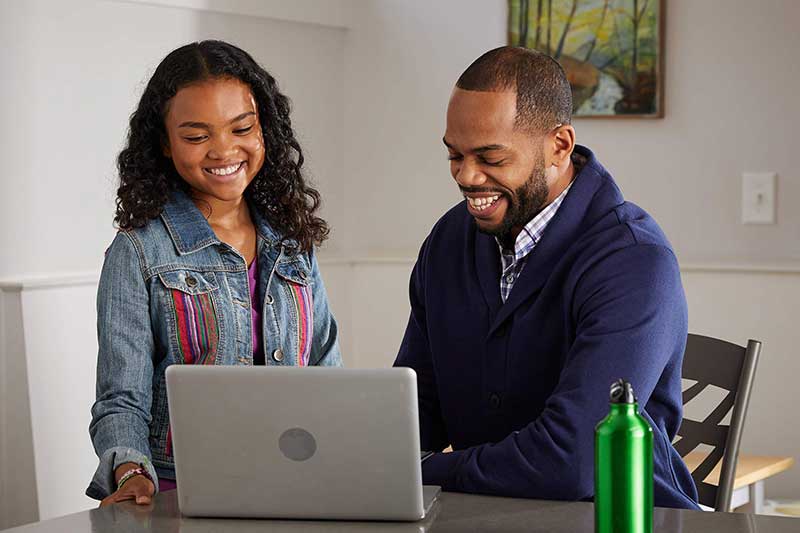 Talk openly with your child about monitoring
It's important to strike a balance between respecting your child's privacy and making safety a priority, especially with older children as they explore their independence.
"Have open conversations with your child about how and why you're monitoring their online activity. Let them know that you respect their privacy but want to put their safety first. After all, access to the internet is a privilege, not a right," says licensed therapist Kathleen Hill, LPC. "With clear expectations and trust, your child can safely enjoy learning, playing and communicating online."
Read more about setting boundaries for online activity with younger children and teens.
If your child has an injury or is showing signs of illness, call your doctor or visit an urgent care center. If your child has a life-threatening injury or illness, is having trouble breathing or is unconscious, call 911 and/or visit an emergency department immediately.