Play by These Playground Safety Rules
The next time you head to your nearest playground or backyard playset, take these safety tips with you. From trips and falls to heat and dehydration, we've got you covered with tips to keep kids of all ages safe while they play.
---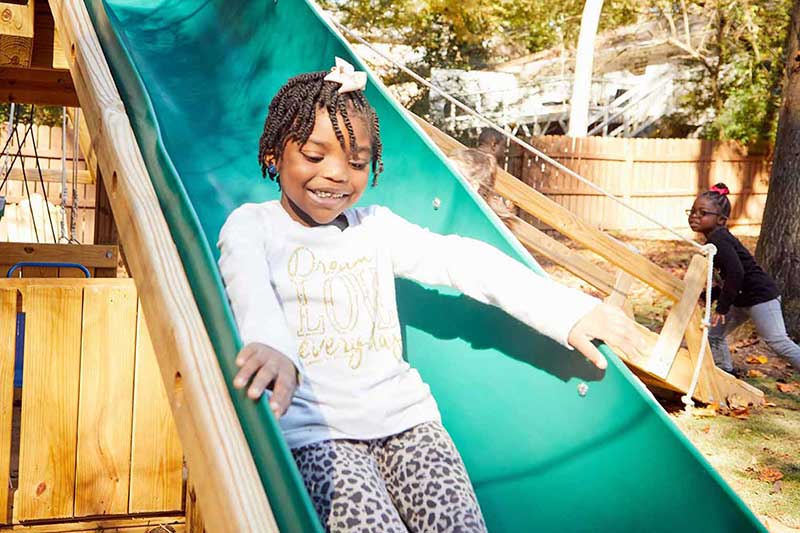 Why is playground safety important?
According to the Centers for Disease Control and Prevention, more than 200,000 children in the U.S. are treated in emergency departments each year for playground-related injuries.
More than half of these injuries are fractures, scrapes and cuts, but traumatic brain injuries—including concussions—make up an alarming number of these injuries, too. And, in extreme cases, playground injuries can lead to death. So it's crucial to be aware of safety best practices while on the playground.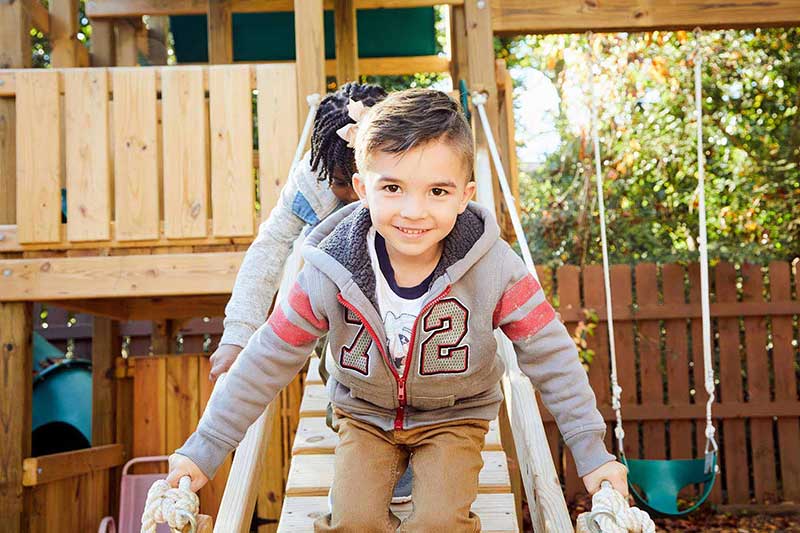 Playground safety rules
Here are our top tips to prevent playground injuries:
Pay attention to posted signage. Playground signs should tell you the appropriate age range for equipment and suggest rules for safety.
Always supervise. Whoever is in charge should be able to see and hear your child.
Look at the material under playground equipment. Safety materials include: pea gravel, sand, wood chips, mulch, shredded rubber, rubber mats and synthetic turf. These materials help cushion a fall. Materials should be thick enough to absorb the energy from a fall (in some cases, material may need to be up to 12 inches thick).
Watch out for debris, rocks, stumps and other tripping hazards in the play area.
Check that play equipment and guardrails are in good working condition. Report any safety hazards to the appropriate organization (it may be as simple as messaging the county parks and recreation department through their social media channels).
Ensure swings are safe. There should be a soft, safe material under swings that is double the length of the swing set's height. For example, if a swing hangs from a support bar that is 10 feet high, there should be soft surfacing under the swing that extends 10 feet behind the swing and 10 feet in front of it. This surfacing can help cushion a fall or jump.
Check the temperature of playground equipment and other surfaces to make sure it is not too hot to the touch.
Discourage unsafe behaviors such as pushing, shoving, crowding and inappropriate use of equipment.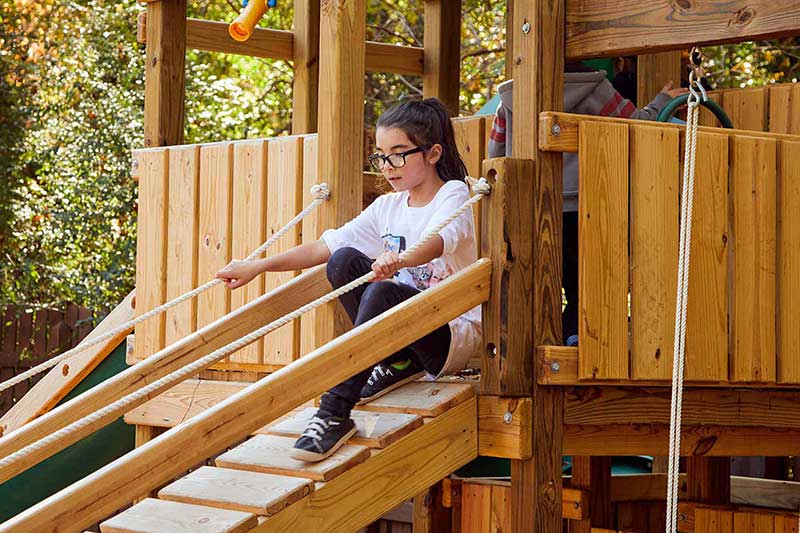 What to do if your child is injured on the playground
If your child is injured on the playground, be sure to monitor them afterward. Seek medical attention right away if symptoms get worse or you're concerned. If you think the injury is serious or life-threatening, call 911.
Signs of fracture include:
Swelling
Redness
Abnormal appearance (e.g., a bone has pierced the skin)
Numbness or tingling in the injured area
Pain you cannot control with rest, ice or over-the-counter medication
Signs of concussion include:
Confusion
Headache
Nausea or vomiting
Clumsy movement or dizziness
Get more information on fractures, concussions and other emergency care situations.
If your child has an injury or is showing signs of illness, call your doctor or visit an urgent care center. If your child has a life-threatening injury or illness, is having trouble breathing or is unconscious, call 911 and/or visit an emergency department immediately.