How Much Tummy Time Do Babies Need at 6 Months?
Tummy time is an important activity that can help your baby reach developmental milestones. Not only does tummy time help with your child's physical development, but it also is a great way to build connection through emotional development.
Read on for our guide to tummy time at 6 months.
Note: If you haven't already, check out our tips for starting tummy time safely.
---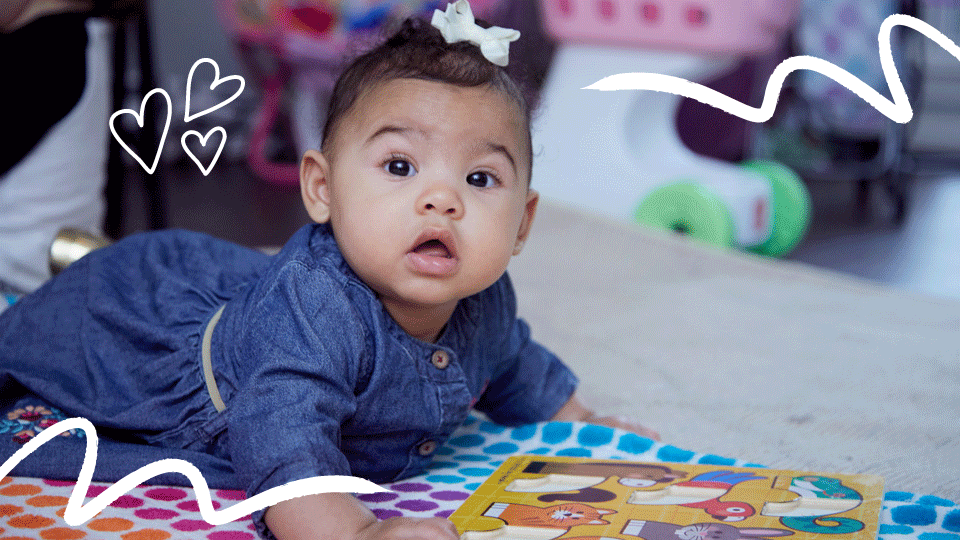 6-month-old tummy time guide
At 6 months, your baby may be:
Lifting and turning their head while on their belly
Rolling over from back to belly and belly to back
Grasping toys on their own and playing with them
If they haven't mastered rolling over, they probably will soon. Every child is different, but don't hesitate to talk to your child's pediatrician if you have any concerns about their development.
To practice tummy time at 6 months:
Work toward a goal of 60 minutes of tummy time throughout the day. Your baby might roll between belly and back, and that is normal and OK.
Make sure to break up the 60 minutes into short sessions. You don't need to get to 1 hour all at once. Try multiple sessions throughout the day.
Be flexible. Some tummy time sessions might last for 15 minutes while others are shorter. This is OK!
Play with your baby. Help your baby enjoy being on their belly for longer periods of time by talking or singing to them, making silly faces, and playing with them and their toys.
Practice tummy time when your baby is calm and content. For instance, try putting them on their belly after they wake up from a nap.
Try to avoid tummy time right after your baby has eaten. Being on their tummy with a full belly may make your baby uncomfortable or fussy.
Tummy time tip: Place your baby on their tummy for most play times. This will encourage them to keep rolling over from belly to back and work toward crawling.