What To Do if You Can't Find Baby Formula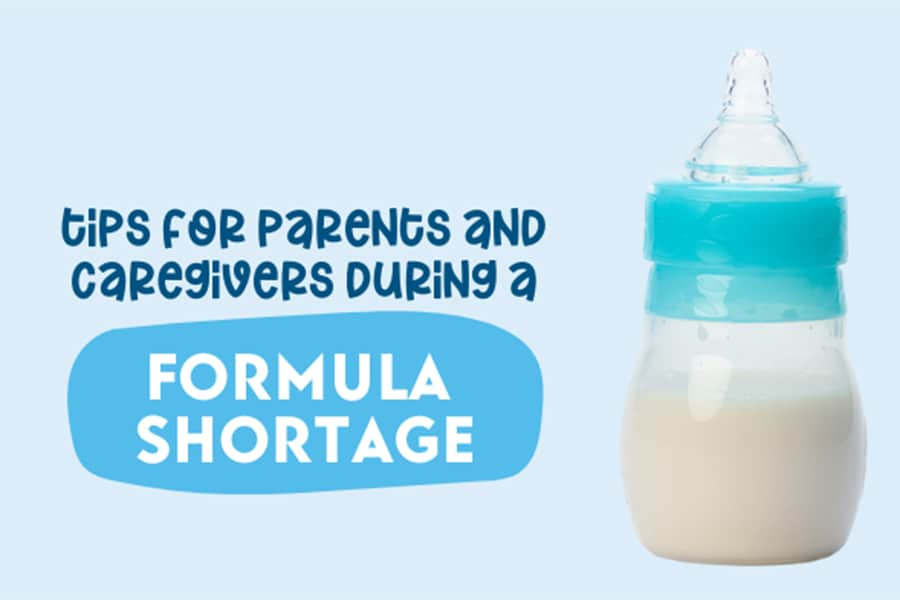 Adjusting to life with a baby
can already be challenging enough without the complications of a formula shortage. When the unthinkable happens—and formula manufacturers are scrambling to get safe products on the shelves—it's normal for parents to do whatever they can to get their babies fed. But all formulas (or formula substitutes) are not created equally.
---

What not to do when it comes to replacing your baby's formula
Children's doctors and dietitians answered 4 common questions circulating about the formula shortage in 2022:
Should I make my own baby formula? No. Feeding your baby homemade formula could actually make your baby sick or lead to major problems
Should I water down my baby's formula? No. Watering down powdered or premixed formula can harm seriously your baby. Even though you're making it last longer, your baby can't handle that much water
Should I feed my baby toddler formula? No. Toddler formulas don't provide the right nutrients your baby needs in their first year. In fact, there's usually no need for formula at all after the first year. However, if your baby is close to a year old (and you have no other choice), toddler formula is safe for a few day
Should I stock up on formula if I find it? No. Don't panic buy or hoard formula supplies. Buying in bulk leads to empty shelves and formula expiring before consumption
Should I introduce other milks? No. There may be some exceptions in case of a true emergency, but cow's, goat's and plant-based milks do not have the nutrients your baby needs to grow and thrive.
Note: There have been reports of infant deaths from both homemade and watered-down formula. Babies younger than 6 months don't need any water (other than what is required to mix with formula) and getting too much of it can be deadly.

What you can do if you don't have your regular formula
Here are some suggestions for what you can do if you can't access the formula you typically give your baby:
Try store brand, or generic, infant formulas. Look for generic brands at most major retailers, such as Walmart, Target, Kroger, Costco and CVS.
Shop around. Help and share with neighbors. Stay involved with parent groups to find stores with stocked shelves. Ask your pediatrician for samples. If your baby has weaned and you have unopened, leftover powder, donate it to a neighbor or through your pediatrician.
Feed your baby age-appropriate solid foods starting at 6 months. Keep in mind that your baby will still get the majority of nutrition from formula or breastmilk until their 1st birthday.
Support all moms. Always be kind to moms, regardless of how they feed their baby.
More resources
Additional resources and considerations:
What if I need to feed my baby in an emergency?
If you can't get any infant formula, and your baby needs to eat now, here are some last-resort options:
Cow's milk. In case of an emergency, babies older than 6 months (without any allergies or other specific health needs), may be offered plain, whole (full fat) milk for no more than 2 to 3 days. The American Academy of Pediatrics does not have a recommended amount, but it is suggesting no more than 24 ounces per day (again, for 3 days max). If you choose whole-fat cow's milk, be sure to include iron-rich foods in your baby's diet to help prevent anemia.
Plant-based milks. In the case of an emergency, plain soy milk (fortified with calcium and protein) may be appropriate for a few days for babies closer to 1 year old. Note that most plant-based milks are low in protein and minerals and that you should switch back to formula as soon as possible.