Fun Fruit and Veggie Snack Ideas for Your Toddler
Looking for a way to make sure your toddler is getting all the fruits and veggies her body needs? Serve them as a snack! Fruits and vegetables are full of nutrients like vitamins and minerals that your toddler's body needs to grow, and snack time is the perfect opportunity to boost your toddler's intake…and have some fun along the way!
---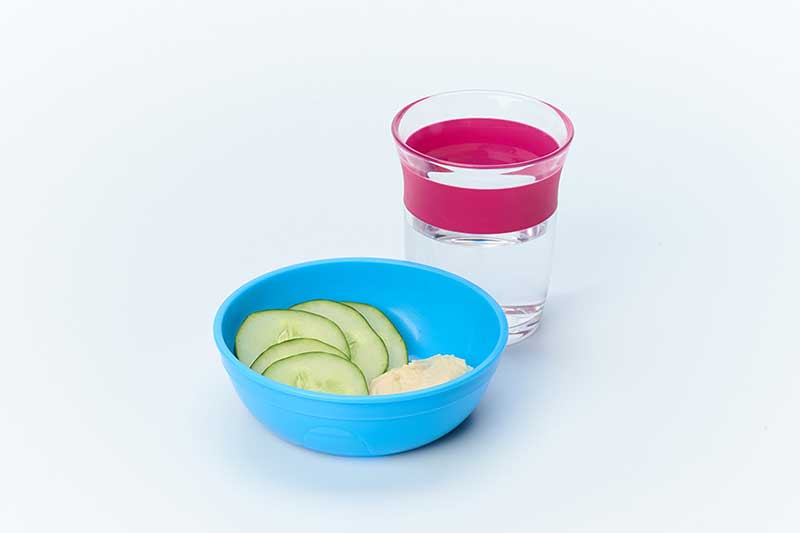 Make snack time easy and fun
A great way to get your toddler excited about fruits and veggies is to make snack time fun!
Toddlers love dips! Offer a side of hummus or a dip made with Greek yogurt with their fruits and veggies.
Serve up some variety by making fruit or veggie kabobs using Popsicle sticks.
Slice veggies and create fun faces on top of a whole-wheat mini-bagel with cream cheese for a fun (and funny!) snack.
Let your toddler be the "chef"! Allow him to choose the fruits and veggies at the store, wash them and create his own amazing food art on his plate!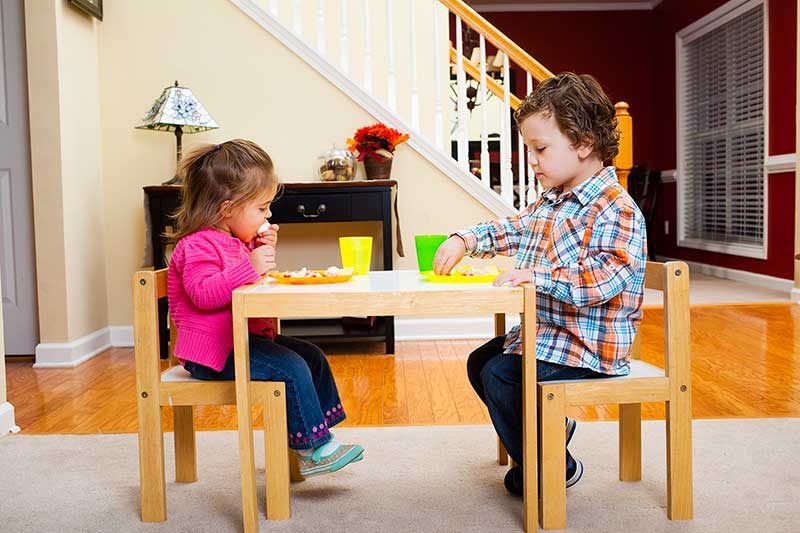 Fruit and veggie snack ideas
Help your toddler's tummy stay full until the next meal by balancing his fruit or veggie snack with a protein. Try these ideas for toddler finger foods:
Thinly sliced raw zucchini topped with a small square of cheddar cheese
Sliced apple with a thin layer of nut butter
Plain yogurt with berries
Cottage cheese with peaches
Hard-boiled egg and whole-wheat toast topped with avocado
Cucumber and whole-wheat pita with hummus
Thinly sliced carrot sticks and string cheese
Banana and two tablespoons of plain yogurt wrapped in a small, whole-wheat tortilla
Whole-wheat English muffin topped with tomato sauce, mozzarella cheese and chopped bell peppers
Our fruit yogurt freeze is the perfect fruit and protein combo. Grab the recipe here!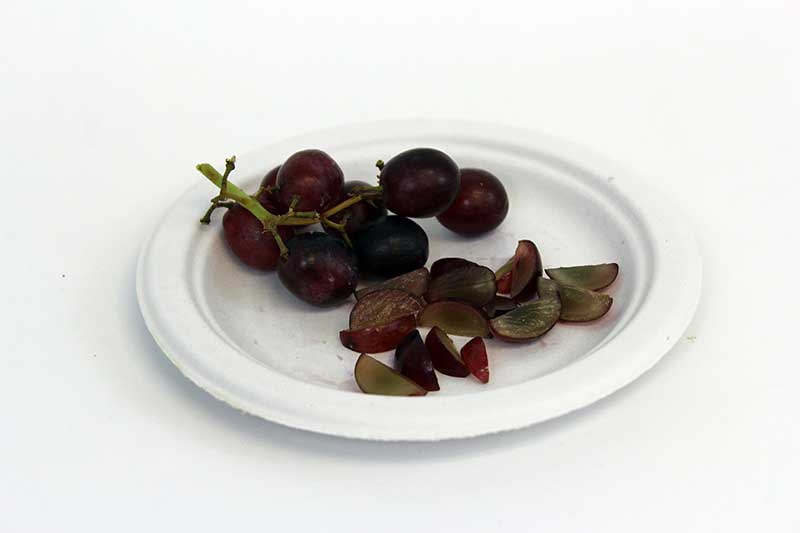 Raw fruits and veggies snack time safety
Most 2-year-olds can handle some raw vegetables and fruits, and they will love the texture of snacks like a crisp apple or crunchy carrot. Keep raw foods from becoming a choking hazard by following these guidelines:
Cut raw vegetables into thin slices.
Always have your toddler sit at the table to eat.
Make snack time distraction-free: no television, tablets or toys while eating.
Cut all round foods, like cherry tomatoes and grapes, in quarters so they are no longer round.