Healthy Finger Foods for Your Baby
Sometime between 6 and 9 months, your baby will be ready to transition from pureed foods to thicker mashed foods, and finally to finger foods. But here's a tip: The healthiest finger foods for babies are often not on the baby food aisle.
---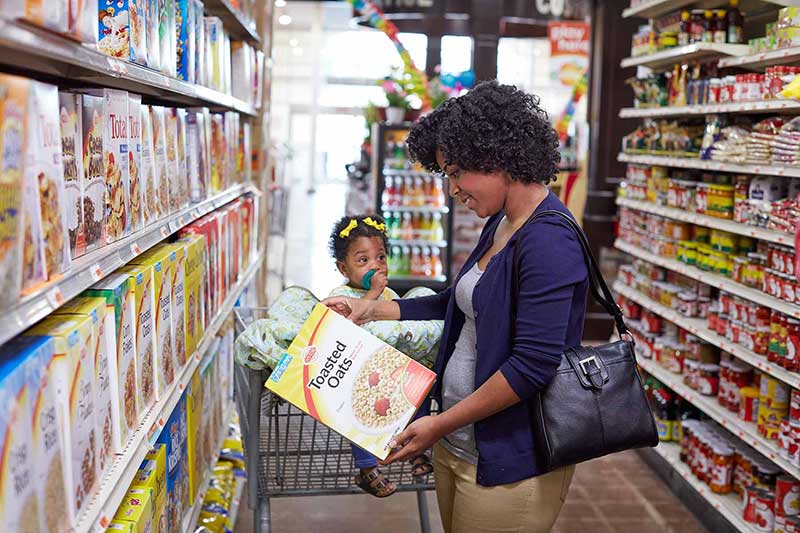 Healthiest finger foods for your baby
Your baby is eating "big kid" food now, so it's time to start looking beyond the baby food aisle for healthy choices:
Small pieces of fresh, ripe produce, like banana, mango, pear or avocado
Well-steamed or baked, mashed veggies, like carrots, sweet potatoes or squash
Cooked peas
Small legumes, like black beans or lentils
Hard-boiled or scrambled eggs
Pieces of whole-wheat toast (dry) or soft tortillas
Whole-wheat noodles or brown rice
Plain toasted oat cereal
Shredded cheese
Small pieces of ground or shredded meat or tofu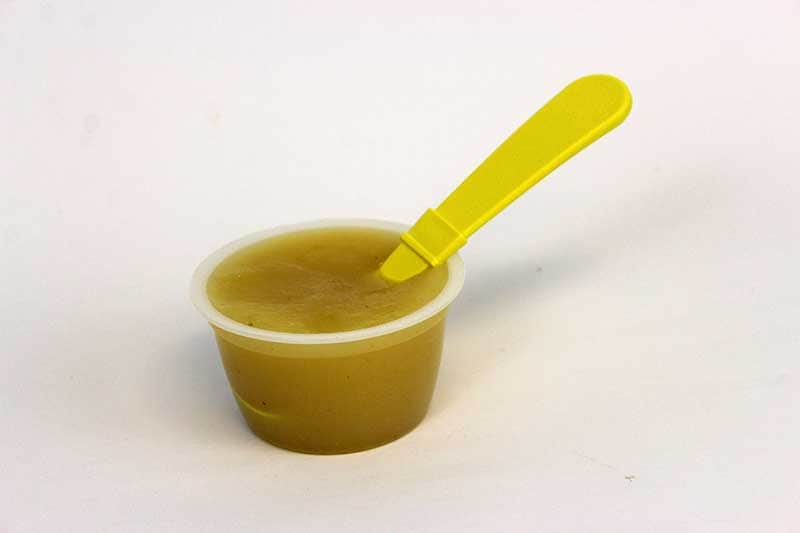 Other foods to try
These aren't really finger foods, but they'll teach your baby to explore texture and variety. Your baby can practice with a spoon, but their fingers are fine!
Plain, whole-milk yogurt
Plain oatmeal
Cottage cheese
Natural applesauce without added sugar or artificial sweeteners (no need for the more expensive "baby food apples")
While plain yogurt and oatmeal may seem bland, babies like the simple flavor. Flavored varieties of yogurt and oatmeal have a lot of added sugar, which your baby doesn't need.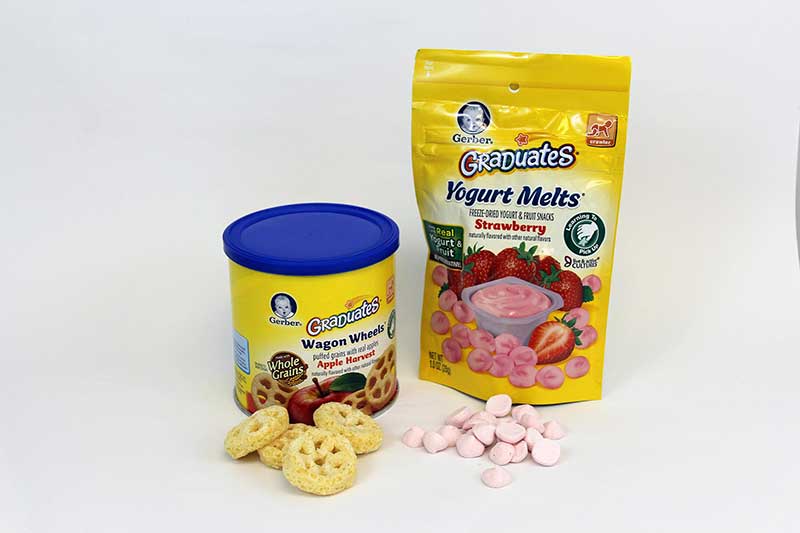 Foods to avoid
Hard, sticky or round foods can make your baby choke. To prevent choking, the American Academy of Pediatrics recommends foods that are soft, easy to swallow and cut into small pieces.
Avoid giving your baby these foods:
Round foods, such as whole grapes or cherry tomatoes. If you do offer your baby (or toddler) grapes or cherry tomatoes, cut them in quarters so they are no longer round
Popcorn, nuts and chips
Chunks of meat (ground, pulled and finely chopped meat is a safer choice)
Chunks of cheese (shredded or finely chopped cheese is a safer choice)
Big globs of peanut butter
Chunks of raw veggies, like carrots
Hot dogs
Candy and marshmallows
New research suggests that even some toddler snacks are choking hazards:
Yogurt drops: After being left out for as little as an hour, yogurt drops can absorb enough moisture to make them sticky and hard to swallow. Plus, they are full of added sugar.
Teething biscuits: After a baby has been gumming a biscuit for some time, it eventually gets worn down enough to break apart and can cause baby to choke.
Wheel-shaped grain snacks: These are simply too big for a baby's mouth.
Keep choosing healthy solid food for your baby simple: Go with soft, simple, unprocessed foods, and your baby will be chewing like a champ in no time!