A Black Father's Take on Racism and Parenting
---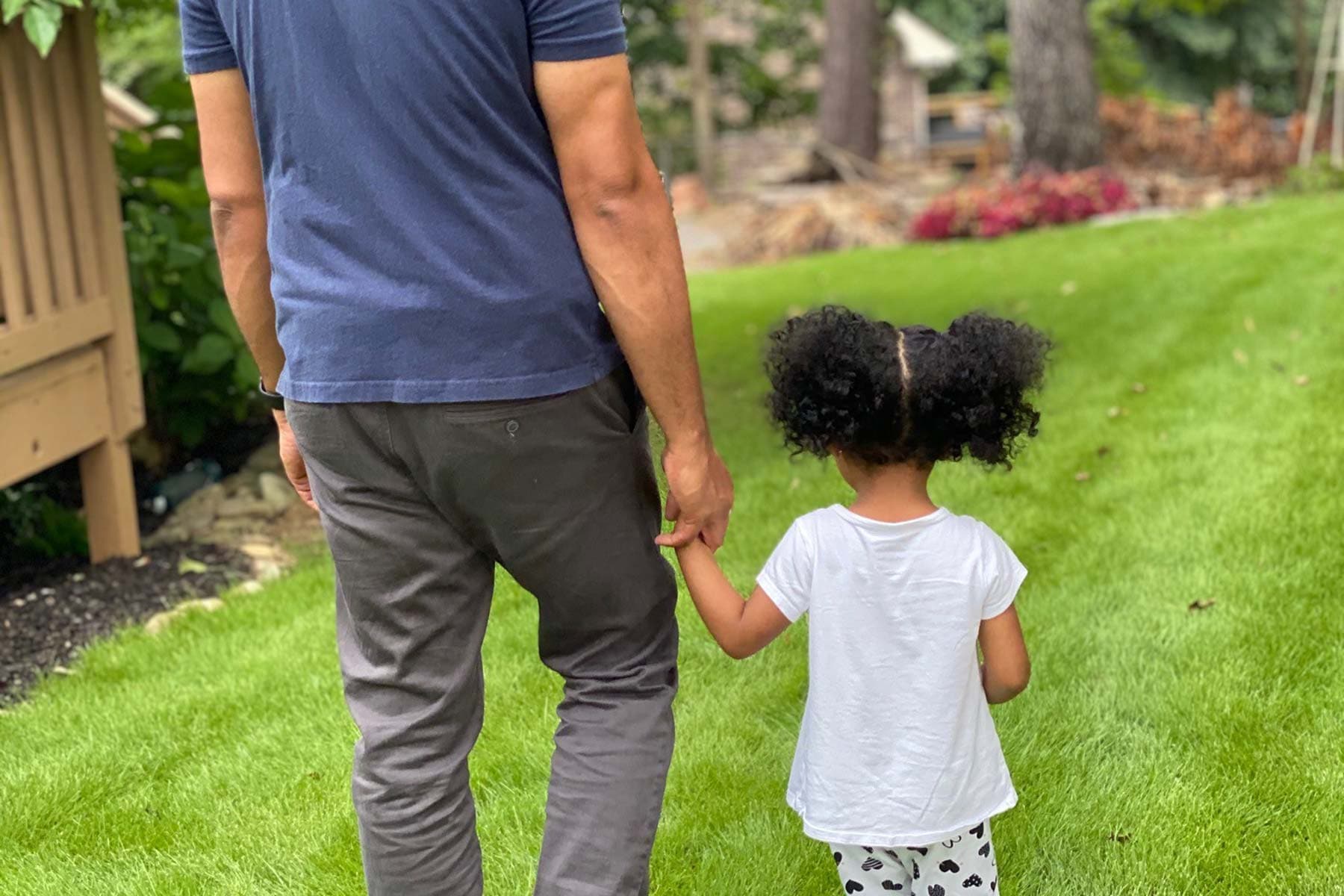 Recent events are bringing into focus the harsh realities of racism in this country. The horrific deaths of George Floyd, Ahmaud Arbery, Breonna Taylor and so many more shine a light on the discrimination that Black and Brown people experience each and every day. As activist and NBA legend Kareem Abdul-Jabbar recently wrote, "Racism in America is like dust in the air. It seems invisible—even if you're choking on it—until you let the sun in. Then you see it's everywhere."
As a Black parent, I am deeply aware that, no matter how much I protect her or how much we fight for change, my beautiful daughter will someday experience racism. I know this because I, like most Black men, have personally experienced racism many times. Whether it was a neighbor calling me the n-word when I was 7 or being pulled over in college with guns drawn because I "fit a description," racism is real. Accepting that reality, and how it will one day affect my daughter, breaks my heart.
What helps get me through the hard times is having the love and support of family and friends and having a clear understanding of who I am as a person. Not all children (or adults) have the kind of support they need to even begin to overcome the emotional toll of discrimination. We all need people in our lives we can share our feelings with and who will help remind us who we really are—especially our children.
I recognize that everyone's experience with race and racism is unique. Many of us, however, are feeling anger, sadness and even hopelessness right now. And it's OK to feel that way. At the same time, it is important that we give our children an opportunity to express what they are feeling. While we cannot "fix" their feelings, we can provide a safe space for our children to share, learn and grow.
As a parent, I don't always feel prepared to have conversations about racism. I do not pretend to have all the answers. But I do try to follow these general guidelines:
Speak with your child about racism and discrimination early and often.
Do not wait until there is an incident in the news or your child experiences racism to talk about it.
Be open and honest.
Ask your child what they understand about racism.
Give your child opportunities to share their feelings without judgment.
Use books and everyday experiences to educate your kids and to start the conversation.
Expose your kids to positive images of racially diverse characters.
Encourage your child's curiosity.
Have the difficult conversations. If your child experiences racism firsthand, it is important to (again) be open and honest. It's natural to want to shelter our children from the ugly realities of the world, but that can do more harm than good.
Share your own experiences with racism. Share how your experiences made you feel and what you did (or are doing) to overcome them. Above all, remind your kids that they are loved. Remind them that someone else's hate does not define them. Remind them of their dignity and value as a human being. Remind them that they matter!
Teach your child to be aware of biases. None of us are immune to bias. Take the time to explain and discuss bias with your children and to reflect on your own biases.
Lead by example. As parents, we have a responsibility to show our children how to act and behave. If you hear your children, or anyone else, using derogatory words, take the opportunity to calmly correct any misconceptions and explain why bias is a problem.
We all have the power to enact change.
We all must continue to shine a light on racism and instill in our children what it means to stand up for what is right.
I encourage every parent to commit to a continued conversation about race and the impact of racism in our country. We have the great opportunity—and responsibility—to raise the next generation to embody the change we wish to see.
With sincerity and solidarity,
Marc E. Welsh, MPH
Director, Wellness