Simple Ways to Make Halloween a Little Healthier
Halloween will be here soon, bringing ghouls galore to your door! But no matter how good our intentions are, the night can get sugary and scary fast! Here's an easy plan for the best Halloween ideas to keep your little ones of all ages healthy and happy!
As soon as pumpkins and Halloween treats are in stores, start thinking about the walking route you'll take with the kids to trick or treat. Ask them which houses they want to visit, then start walking the route regularly! It's a great way to stay active all month.
---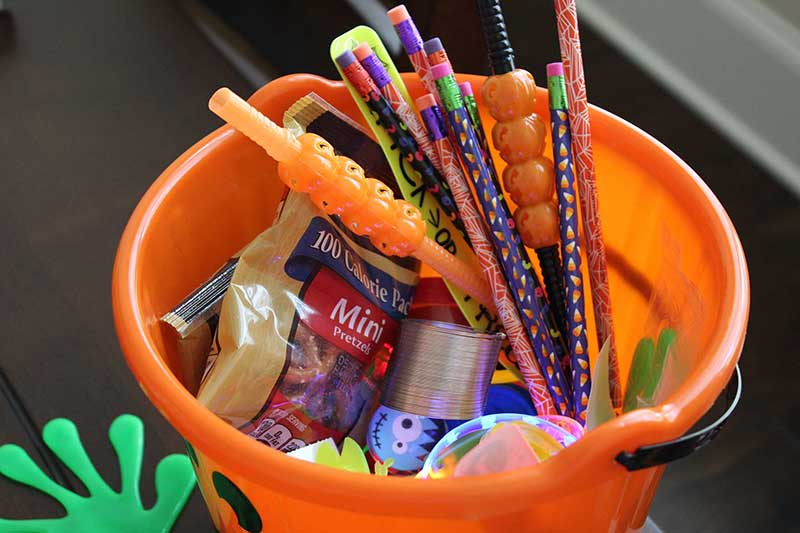 Create a plan
The first step to a happy Halloween? A great plan, of course! For example, how much candy will the kids be allowed to eat that night? What treats will you hand out to young goblins at your door? Will there be time for dinner before heading out?
Talk with your kids about healthier Halloween treats such as dark chocolate and candy with nuts, and about fun, non-candy options such as pretzels, stickers and light-up rings. Discuss how many pieces of candy they can eat when they are done trick-or-treating to avoid a sugar rush. We recommend choosing between three and five pieces of candy.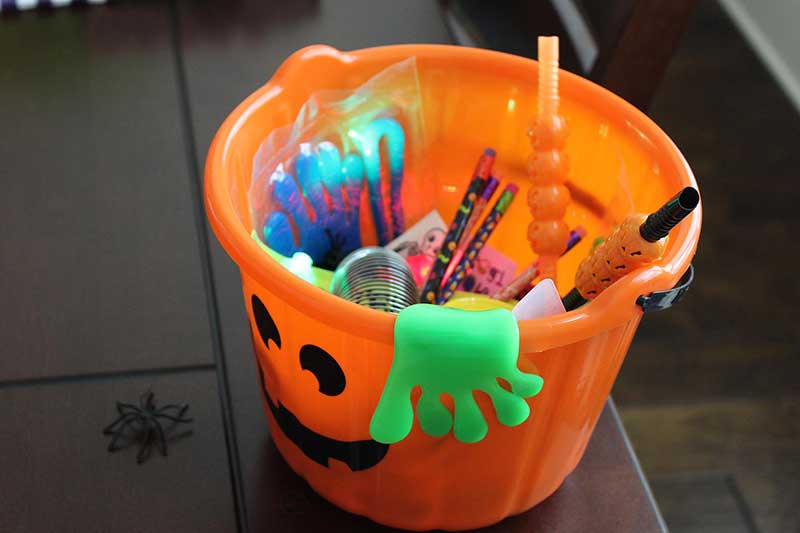 Consider non-candy treats
Giving out candy is OK, but consider giving out non-sweet treats … they last longer and are more fun, too!
Try these:
Glow-in-the-dark bracelets (great for safety as well as fun)
Plastic rings (glow in the dark preferred)
Bouncy balls
Bubbles
Play-Doh/Silly Putty
Mini Slinkys
Sticky hands
Temporary tattoos
Silly straws
As with all things, use caution when giving away items that could be a choking hazard for babies and toddlers.
Non-food treats are a great option for children with food allergies. If your child has food allergies, check out the The Teal Pumpkin Project for more information.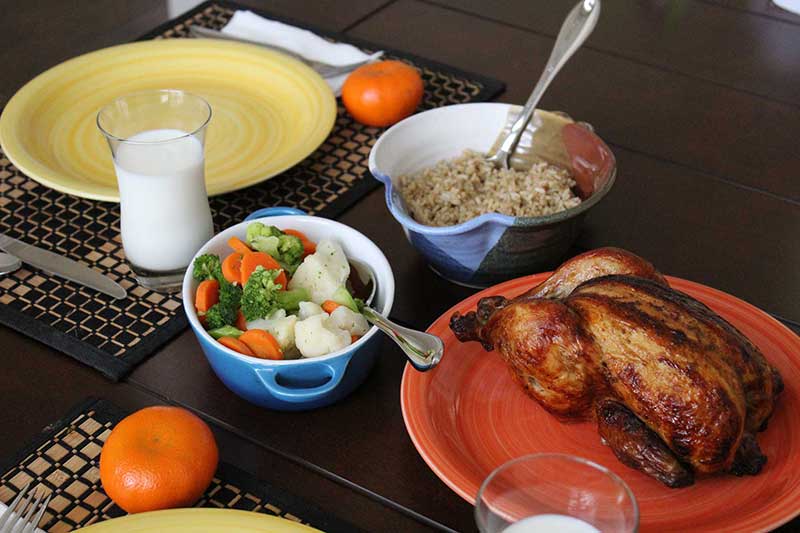 Grab a bite before heading out
The real trick to a delightful Halloween is a yummy dinner! If you don't have time to prepare a full meal, pick up a rotisserie chicken and whip up a quick bowl of brown rice, or just make a peanut butter and banana sandwich. With a little ingredient selection, even baby can share in the family mealtime before the evening's excitement begins.
Sometimes even the quickest dinner takes too long when it's time to trick or treat! If you don't have time to eat a meal, give your kids a power snack before heading out the door.
When kids leave with a full stomach, they will have plenty of energy to walk around the block—plus, they're less likely to binge on sugary treats when they get home!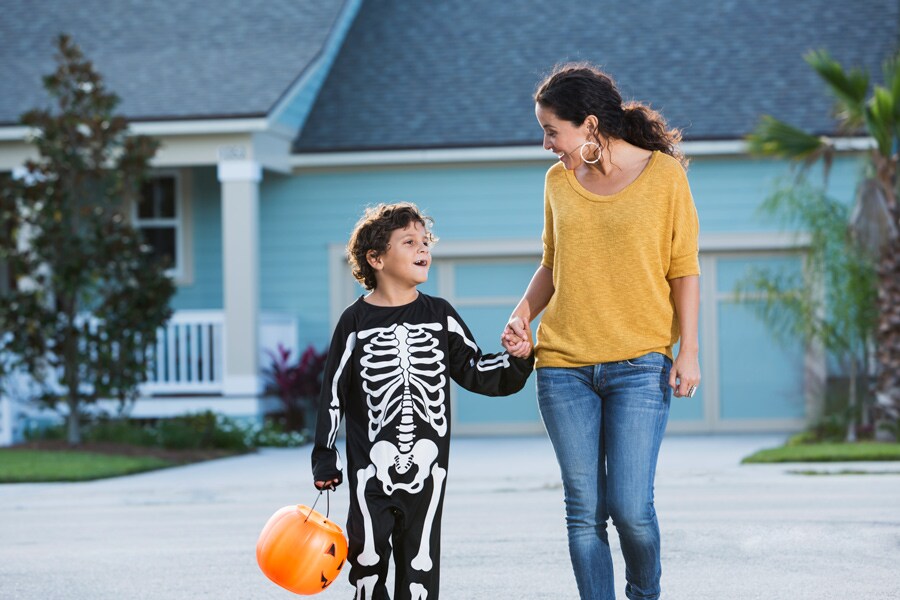 Stay active and safe
The top priority on Halloween is safety, so make sure your activities factor in the extra traffic, the dark and lots of little goblins on foot. Also, instead of pulling your kids through the neighborhood in a wagon, let them walk with you. It adds to the fun and helps you all stay active together, but don't forget your flashlights and reflective gear after dark!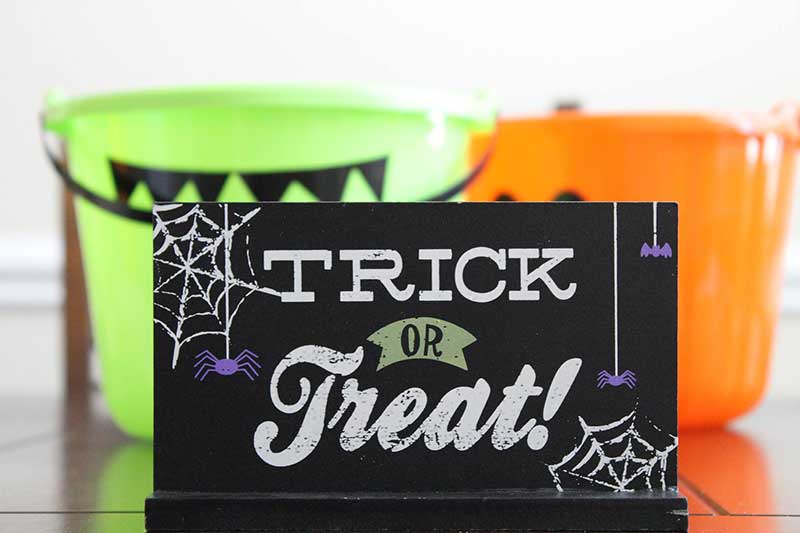 After trick-or-treating
Once you get home and your kiddos choose their three to five pieces of candy, it's time to sort candy for the Switch Witch!